With connectivity one of the hallmarks of the digital economy, it makes sense that expectations ring high with the promise of 5G to enable ubiquitous enterprise networks. Enterprise 5G promises a dedicated wireless LAN solution built to the specifications of an organisation – increased transmission speeds (up to 10 times of 4G), increased network capacity (also up to 10 times more capacity than 4G), ultra-low latency (less than 20ms round trip) and improved support for low-power devices and sensors.
To be clear, enterprise 5G goes beyond standard consumer 5G service. In an enterprise 5G, the enterprise has complete control over the network assuming the company forks out the money to have its infrastructure, radio devices, mobile core, and management software.
The possibility of having private 5G networks means an enterprise will have better control over how it scales its network in addition to better control over cellular resources.
This will grow in importance as enterprises adopt IoT sensors into the workflow and gain real-time insights for improved efficiency and preventive maintenance.
One of the challenges this opportunity presents is around network management. Fortunately advances in artificial intelligence and automation may present a solution in the form of autonomous systems for managing network resources.
IEEE posits that autonomousity is not just making the network capable of managing resources, but rather making the network learn and adapt itself to the dynamic environment.
"In networks, the autonomous tasks refer to self-healing, self-diagnosing, and self-provisioning. With the help of emerging technologies such as artificial intelligence (AI), Internet of Things (IoT), and Blockchain, autonomous tasks can be realised in current network systems."

Autonomous Networks: Opportunities, Challenges, and Applications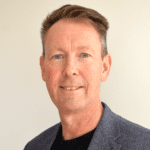 Richard Howe, chief technology officer for Kyndryl Singapore, says an autonomous network is a self-configuring, or self-healing network that runs with minimal to no human maintenance. The network adapts to changes in devices being added, or degradation of network performance such as data throughput due to packet loss.
"Having a network that keeps devices consistently connected, and transmits data to an edge computing platform, enables fault detection. It ensures worker safety in industrial and manufacturing plants and facilities – you can add new drones to monitor whether employees are wearing hard hats or are in dangerous areas."

Richard Howe
Benefits of autonomous networks for the manufacturing ecosystem
According to Deloitte, to remain competitive, manufacturers must absorb digital and advanced technologies across their business operations, including production.
The 2019 Deloitte and MAPI Smart Factory Study noted that connecting to an ecosystem was a hallmark of the Trailblazers (pioneers in smart factory adoption), a cohort of manufacturers that were making great strides by adopting Industry 4.0 technologies to solve specific business problems and opportunities.
The manufacturing ecosystem today is no longer limited to the manufacturer and its suppliers of raw materials. In smart manufacturing, an ecosystem is formed when different entities come together in meaningful ways to solve shared challenges and meet shared objectives.
Because the ecosystem comprises several companies, many independent from others in the network but sharing common interests, having a way intelligently manage some of the systems and processes automatically just makes sense.
According to Howe, autonomous networks enable scalable automation and add real-time intelligence to industrial processes, ensuring manufacturing quality, speed and efficiency without the need for much manual and human management.
"It enables fault detection and works safety, and for a manufacturer, this means more reliability and resiliency. For example, you can add cameras inside the manufacturing facility/plant for fault detection," he added.
The use of 5G permits the use of mobile endpoints capable of collecting vast amounts of real-time data from industrial processes at low latency and taking advantage of local edge computing.
Machine learning leverages the experience of industry specialists at scale humans can't match given the high data rates possible with 5G.
Use cases of autonomous networks
Asked where early applications of autonomous networks, Howe noted that in the manufacturing sector, these would include remote production monitoring using portable and deployable sensors.
He also highlighted use cases in predictive asset monitoring and condition-based maintenance, as well as vision analytics to ensure quality management.
He also highlighted the use of advanced robotics and human worker coordination (cobots), that can enable worker safety through wearable sensors, or support real-time worker augmentation via low-latency augmented reality/virtual reality that can either troubleshoot field problems or enable knowledge transfer between workers
"It is important to understand that successful integration of such autonomous networking applications will require the migration to cloud-native technologies and robust deployment of 5G. Such a foundation increases the speed and efficiency of properly integrated use case rollout that can be adjusted for specific operating environments," he explained.
Integrating autonomous networking
Howe warns that implementing autonomous networks and also other related intelligent edge solutions can be a daunting task.
He stressed that a foundation of different technologies across the autonomous network's application stack will be required like specialised compute infrastructure, wireless network connectivity like Wi-Fi 6 or 5G, along with IoT devices, data acquisition protocols, and lifecycle management tools in which volume of data can be compiled and processed by cloud-based Artificial Intelligence (AL) and Machine Learning (ML) algorithms.
"Such an undertaking will certainly require the right expertise for building applications on the autonomous network, and knowledge of the latest orchestration techniques. A majority of these technologies have only recently evolved and developed over the last decade, there is also an existing shortage of skill sets that can support these emerging use cases," he added.
He posited that introducing and deploying autonomous networking to tomorrow's industrial and manufacturing environments is a challenge that will require concerted support from an ecosystem of multiple vendors and partners.
"Such an ecosystem will include the major hyperscalers, vendors that provide low latency connectivity or analytics, AI and ML, and also managed services providers that can interconnect elements across all application layers," he continued.
Economic implications of autonomous networks
Citing a 2021 study, Statista researchers noted that the concept of autonomous networks implemented in the sector of telecommunications may have a global economic impact of 13 billion U.S. dollars in 2021, and it is forecast that the implementation of this concept could have an economic impact of more than 800 billion dollars by the year 2030.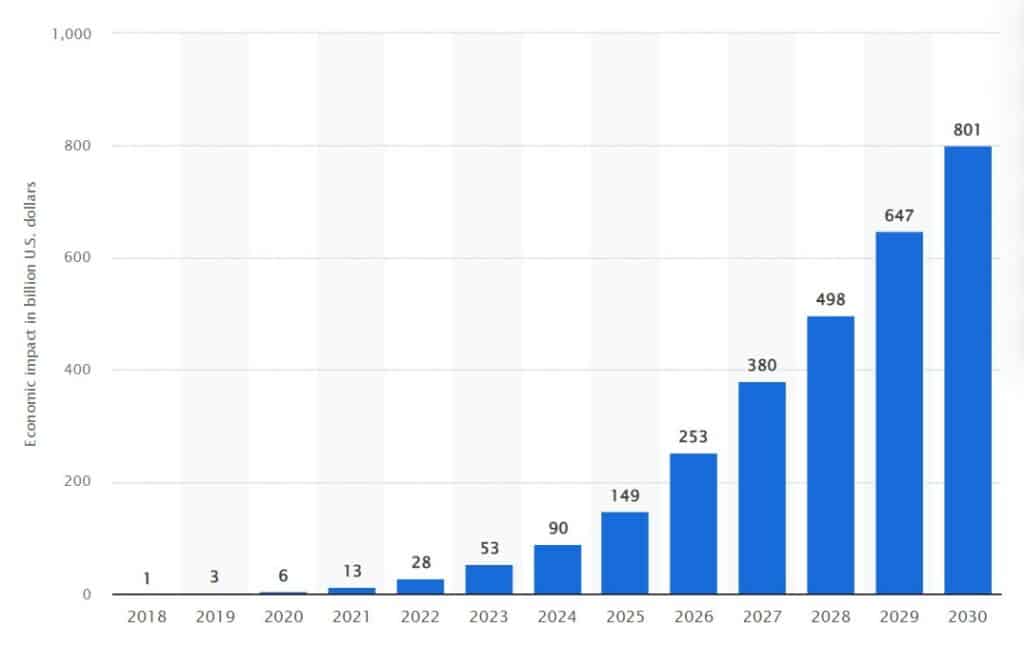 Howe believes that autonomous networks will simplify and enable the full extent of what can be possible in industrial and manufacturing environments by replacing costly, inflexible workflow processes that are manual and rely on legacy technological deployments.
"Aside from the direct benefits such as cost and workflow improvements, autonomous networks will enable the acceleration of a range of IoT, application and data use cases; this, in turn, will provide the basis for new revenue streams and products," he added.
Advise for decision-makers
Asked what senior business, technology and operations leaders should bear in mind when evaluating autonomous networks as a solution to solve current business/operations challenges, Howe recommended that for organisations big and small, the transformation of network architectures and technologies can be uniquely challenging – yet imperative.
He further added that it is important to select vendors and partners that provide unbiased guidance and deep knowledge.
"Organisations have broad footprints, and each has the potential for thousands of edge environments needing deployment and management. Every manufacturing floor, every distribution hub, warehouse, or airport terminal counts as a single edge environment."

Richard Howe
"The adoption of autonomous networks will enable organisations to speed system deployments and service activations, avoid failures and slowdowns, enable more dynamic operations, and operate at a greater speed and scale," he concluded.