IoT Tech Expo Global
Date: 17 - 18 March 2020
Venue: Olympia London, UK
The world leading IoT conference & event series will return to Olympia London on the 17-18 March 2020 to host its fifth annual Global event.
It will bring together key industries from across the globe for two days of top-level content and discussion across 5 co-located events covering IoT, 5G, cyber security, cloud, blockchain, AI and big data.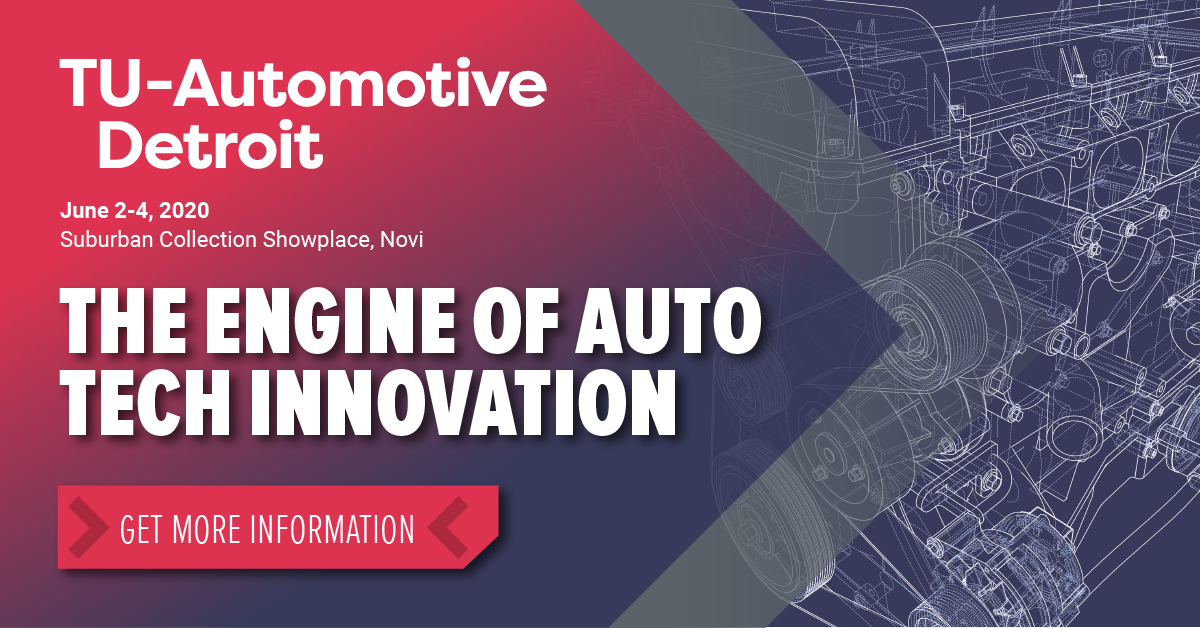 TU-Automotive Detroit, ft. TU-Automotive Awards
Date: 2-4 June 2020, Tuesday-Thursday
Venue: Suburban Collection Showplace, Novi, MI, USA
TU-Automotive Detroit is a B2B automotive technology conference and exhibition, which for its 20th year is offering expert content and networking to 3,500+ attendees from across the auto tech ecosystem. Let's discuss the Connected, Autonomous, Shared and Electric future.