Necessity is the mother of invention. Innovation waits for no one.
In the movie "Sleepless in Seattle" Jay (Rob Reiner) asked: "What do they call it when everything intersects?" To which, Sam (Tom Hanks) responded without so much as a thought: "The Bermuda Triangle."
For decades we've been shown the possibilities of humans working together with robots. Since the 1970s, humans have been deploying robots to help at work. In the 2017 article, Automation, Robotics and the Factory of the Future, McKinsey partner, Jonathan Tilley opined that in the next five to ten years, however, we expect a more fundamental change in the kinds of tasks for which robots become both technically and economically viable (Exhibit 2). Here are some examples.
Exhibit 2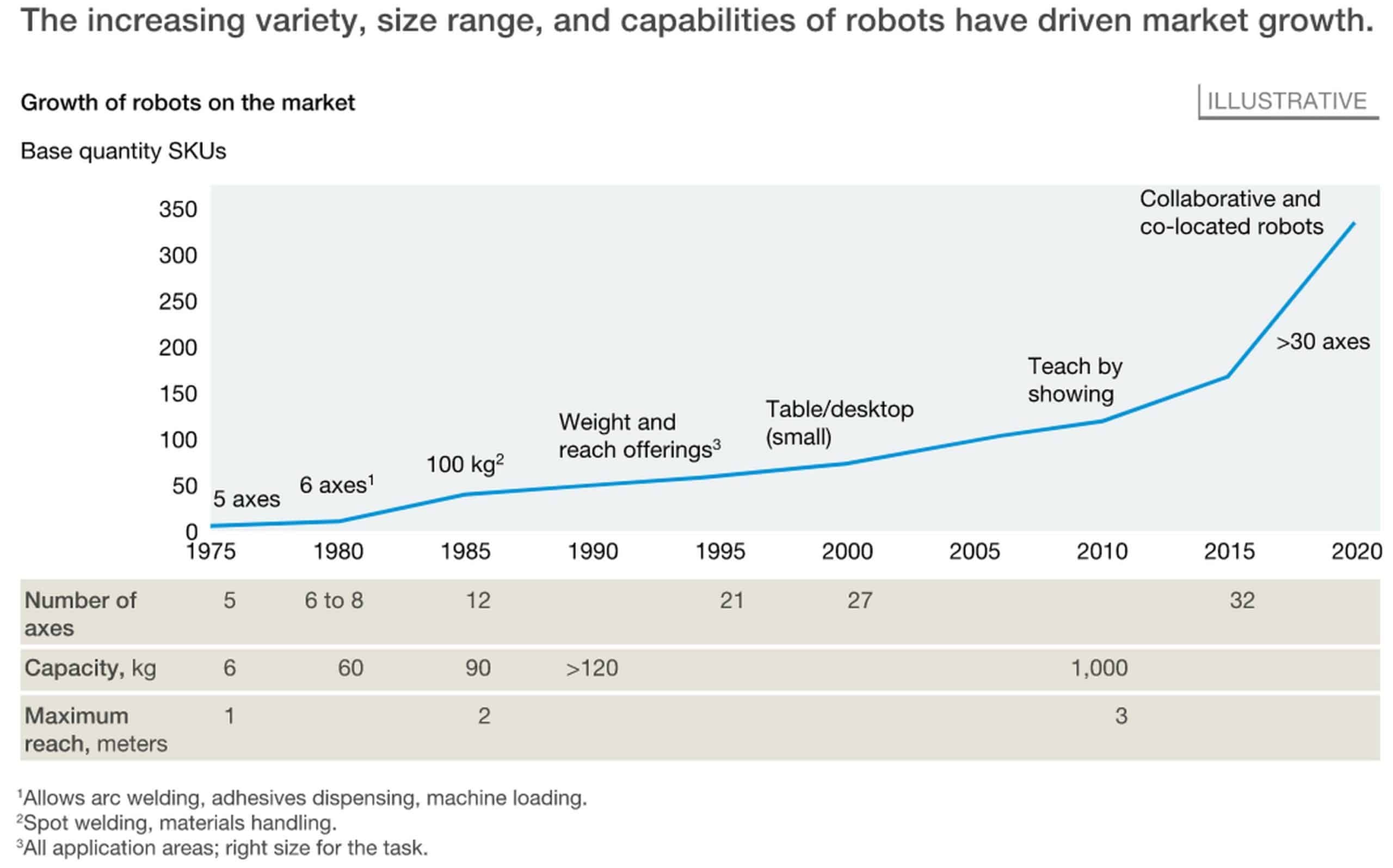 Source: McKinsey
The next evolution of robotics – the human equation
"Fallout from the COVID-19 pandemic is increasing demand for robotics in warehouses and distribution centres," said Dwight Klappich, vice president analyst with the Gartner Supply Chain practice.
A collaborative robot, or cobot, is a type of robot intended to physically interact with humans in a shared workspace.
Should employees fear the entry of cobots into the workforce?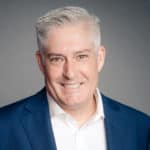 James McKew, regional director Asia-Pacific at Universal Robots, believes that cobots are not a threat to human labour, they help to enhance the quality of production and the ability for humans and robots to collaborate.
How do we address the lingering fear that robots will replace human workers?
According to McKew, it is natural for people to fear robots since many have seen robots replacing humans. But the vision that Universal Robots was founded around is 'Empowering People' and shifting from 'people working like robots' to 'people working with robots.'
"The purpose is to guide people who are capable of managing production processes and get them to show how robots do the dull, dusty, monotonous and non-creative aspects of production processes."
As human workers are worried about job security during this uncertain time, what steps can be taken to assure them that cobots will not replace them?
One of the earliest visible impact of the pandemic is the closure of factories and operations. McKey argues that the beauty of what cobots can do in the current pandemic situation is to allow factories to get back to production.
"We talk about the situation where migrant workers are not allowed entry to Singapore. In this case, cobots provide a unique opportunity to get factories back into production," he added.
He explained that cobots allow the production workers to start mastering robotics and training cobots to do the dull and monotonous jobs that talented and dexterous humans should not be doing.
With the deployment of cobots, what kind of new jobs will be created?
McKew sees robot cell operators taking the place of human-machine operators.
"For instance, 10 machines can be tended by several robots and the person who put the parts in and out of the machine initially, is now the person who is managing all those cobots."
"They program them, optimise them, and determine if there are more creative ways that the cobots can be used to enhance production output," he continued.
Is it safe for human workers to work alongside cobots?
McKew believes that a key differentiator between a cobot and a robot is just that – the ability to work alongside humans.
"Cobots are designed to be human-friendly, they have systems onboard that can detect humans and do not have to be caged.
"Cobots will not hurt humans whereas industrial robots may. They are easy to use, easy to program and lightweight. In fact, even operators with limited programming skills can become cobot programmers," he explained.
How do you see human-cobot collaboration evolving?
According to McKew, Universal Robots is on a journey to shift humans who are working like robots to humans mastering robots themselves.
The opportunities are immense for countries to resume production. The pandemic has taught countries that strategically sourcing away all production is not actually very strategic.
"Cobots along with talented manufacturing workers provide companies with massive opportunities for efficient reshoring in the post-pandemic world," he concluded.
Future trends
ABI Research cautioned that onlookers should not think of collaborative robotics as a replacement for industrial robots, but as a parallel technology development that will eventually converge.
Innovations like advanced machine vision, improved localization, haptic sensors, and superior mechatronics are all allowing cobots to become faster without neglecting safety. Strategic advances in 5G, cloud robotics, and edge-enabled AI will make the performance of multiple collaborative systems superior.
"This will gradually allow for the development of cobots that have the advantages of industrial robotic arms, while retaining the benefits of current collaborative systems, including ease of use, ROI, re-programmability, low footprint, and flexibility," concluded Rian Whitton, senior analyst at ABI Research.