The Internet of Things (IoT) has been around for years but only in the recent decade has its prominence moved up the awareness chain following two significant events: development around smart solutions supported by sensors, devices and technologies that form part of the IoT ecosystem.
The second, and arguably more dramatic, are the nearly persistent cyberattacks against private businesses and the continued operation of critical infrastructure. Nearly all industries are unable to escape unscathed from these attacks.
IoT adoption in manufacturing
Specific to Asia's manufacturing sector, IDC is projecting continued growth in the integration of IoT technologies into the region's manufacturing sector.
IDC estimates that in 2020, US$83.4 billion was spent on IoT technology by manufacturers in Asia/Pacific (excluding Japan) with discrete manufacturing accounting for 60% of spend. Process manufacturing spent more than US$33 billion in the same year.
By 2025, IDC expects discrete manufacturers will send US$88.7 billion compared to US$51.9 billion among process manufacturers. The analyst says manufacturers can profit greatly from retrofitting smart sensors to old equipment because of the insights they can obtain about their equipment
FutureIoT touched base with Piyush Singh, senior market Analyst for IoT Insights, IDC Asia/Pacific to discuss how IoT is trending within the manufacturing sectors of Asia.
Manufacturers, whether in process or discrete, have used instrumentations to get feedback and provide some control over the production line. How can a manufacturer introduce IoT technology without disrupting the production line?
Piyush Singh: Industrial IoT uses a network of sensors to gather crucial production data, and cloud software to transform this data into insightful knowledge about how well industrial activities are run. The primary use case for expenditure was operations, followed by production asset management, maintenance, and field service.

Most of the manufacturers start with pilot testing by upgrading the existing legacy machines with the implementation of various hardware products. Additionally, it is true that replacing a plant entails a lengthy period of machine downtime.
In terms of time, this is frequently unsustainable. In this regard, a refit operation evaluation would be helpful. The most difficult barrier to a retrofitting effort is that a legacy system has machine tools from many manufacturing eras with various connection protocols.
Process control must be carried out manually by monitoring, sensing, estimating, and modifying the machine parameters due to the lack of sensors and actuators.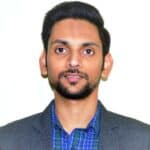 "Usually, in Asia, the retrofitting is completed in a phased manner wherein one production line is taken for the upgradation to avoid unnecessary downtime in production. Once the transformation of machines is completed in one production line, later the retrofitting of other machines will be considered."

Piyush Singh
Specific to manufacturers in Asia, do you see information security including cyber security, as a priority over production? How has the perception/acceptance/attitude towards security changed over the last five years?
Piyush Singh: The fourth industrial revolution, often known as Industry 4.0, is the logical outcome of the third revolution and is primarily focused on two key elements: the Internet of Things and Services (IoT) and Cyber-Physical Systems (CPS).
In Asia, retrofitting is not only the key concept of factory automation. Cyber security, data security, and enhanced data privacy are all covered under one umbrella called industry 4.0.
With the growing demand for IoT in various sectors, the demand for robust cyber security is also the need of the hour. Spending on security solutions and services in Asia/Pacific is forecasted to exceed $31 billion in 2022, an increase of 15.5% from 2021 in which almost $2 billion in security spending would be under the discrete manufacturing section, according to IDC's latest Worldwide Security Spending Guide.
Despite headwinds such as looming global recession, geopolitical conflicts, and rising inflation, investments in hardware, software, and services related to cybersecurity are expected to reach US$ 57.6 billion in 2026, with a CAGR (compound annual growth rate) of 16.4% for the period of 2021-26.
China will continue to be the region's largest market, accounting for more than 40% of total Asia/Pacific* security spending in 2022, with a five-year CAGR of 21.2% during the forecast period. This clearly showcases that the demand for security infrastructure is increasing in the Asia Pacific manufacturing sector.
If you think of IoT integration in the manufacturing process as a timeline, what IoT technologies do you see being deployed over time and what other technologies do you anticipate will follow because of IoT?
Piyush Singh: Most of the downtime and accidents are caused by the wear and tear of machines in many manufacturing plants. By virtualizing the plant and averting high-risk operator occurrences, the retrofitting goal is to ensure predictive maintenance applications.
Remote monitoring and management system, digital connectivity, cloud storage and robotic process control are some of the IoT retrofitting trends seen in manufacturing processes.
To identify and detect upcoming errors, Deep Learning algorithms and Digital Twin (DT) approaches is something which is being used and have the tendency to grow exponentially in future. Artificial neural networks (ANN) for detecting the tool wear in a CNC machine after retrofitting is a concept which is in great demand in many production plants.