XONA, the frictionless user access platform purpose-built for critical infrastructure, and OT-IoT security vendor Nozomi Networks unveiled plans to help operators of critical infrastructure accelerate digital transformation with enhanced security and Zero Trust principles.
By integrating their technologies is said to give organisations advanced tools to remotely manage the security of operational technology and industrial control systems from anywhere and on any device.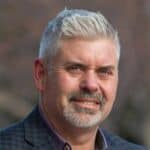 "Critical infrastructure across the world is under increasing threat and must be modernized to realize the benefits of digital transformation. Like many other industries, there is a myriad of reasons forcing industrial facilities to adopt new technology – from the cost and business efficiencies they bring to meeting the needs of a highly-skilled workforce that are often stretched too thin," said Bill Moore, founder and CEO at XONA.
Nozomi Networks solutions support more than 74 million devices in thousands of installations across energy, manufacturing, mining, transportation, utilities, building automation, smart cities and critical infrastructure. Its solutions automate the complex work of inventorying, visualising and monitoring industrial control networks through the innovative use of artificial intelligence.
What the partnership means
With pre-integrated and tested solutions that reduce time to market and increase value, combining Nozomi Networks and XONA technology addresses the complex challenge of securing remote access in critical infrastructures.
Comprehensive network visibility is automated, therefore enabling network administrators to balance priorities in a more efficient manner while ensuring the utmost protection with granular security.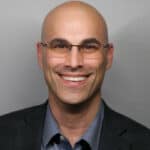 "A big part of helping organisations modernize their critical infrastructure is enabling user access from anywhere, on any device. It's essential for any business in the twenty-first century, and industrial facilities are no different," said Chet Namboodri, senior vice president of partner alliances at Nozomi Networks.
"Adding user access to critical infrastructure is not easy – it's usually too costly and complex, or vulnerable to attack. But XONA has figured out how to make user access frictionless and secure. Integrating our technologies together provides immense value to our joint customers."
Technology agnostic and configured in minutes, XONA's proprietary protocol isolation and Zero Trust architecture immediately eliminate common attack vectors, while giving authorized users seamless and secure control of operational technology from any location or device.