If you ever watched the Indiana Jones: Raiders of the Lost Ark movie, towards the end, the supposed Ark of the Covenant was placed inside a wooden crate and then rolled into a warehouse to disappear. The movie was set in 1936. Fast forward to today, if someone in the US government were to requisition the crate containing the Ark, I must wonder if it is at all feasible to do so – at least promptly.
Warehousing today, of course, is much more convenient with innovations around track and trace, robot automation, wearables and warehouse management systems (WMS) coming together under hybrid, multi-cloud to facilitate improved optimisation of assets.
The Zebra Technologies paper, Warehousing Vision Study 2023, reports that warehouse leaders are investing in technology and intelligent automation to increase inventory visibility and resiliency.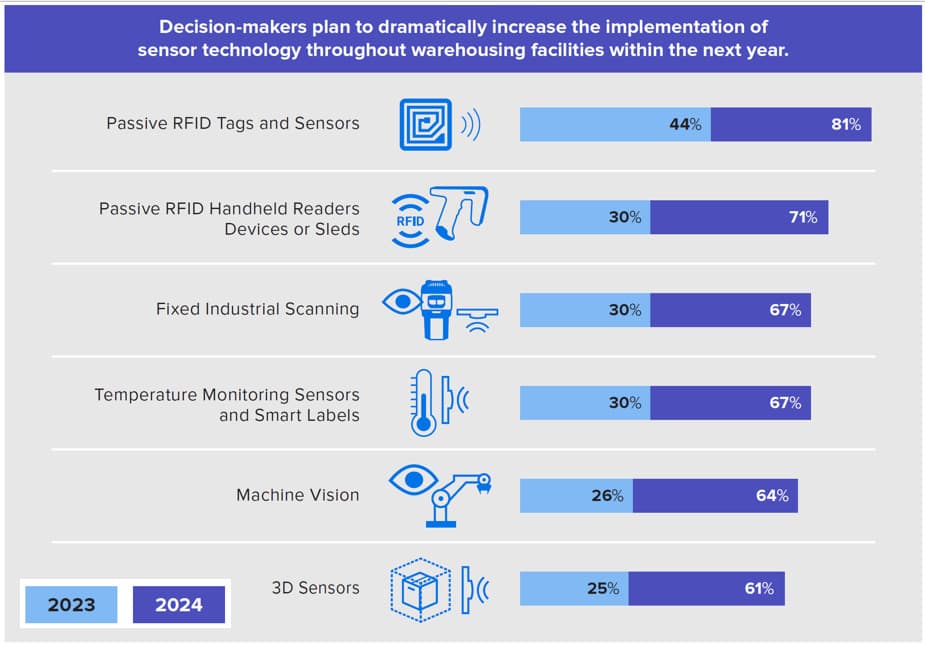 State of warehousing in ASEAN
Vivien Tay, vertical solutions marketing lead with Zebra Technologies Asia Pacific, observes that while warehouses in the ASEAN market are growing, growth rates have slowed when compared to during the COVID-19 pandemic.
She recalls that during the pandemic when people stayed home, there was a sharp increase in online shopping. Businesses responded by stocking up on inventory and building more warehouses. Post-pandemic, fewer new warehouses are being built.
"The ASEAN market is very diverse. On one hand, we have the developed markets like Singapore, which are more advanced in their modernisation plans, compared to a less developed market like Vietnam, where most businesses we speak to have a general understanding of modernisation but are unclear of where and how to begin," said Tay.
She cited the example of Alpro Pharmacy, a diversified community pharmacy chain in Malaysia, that saw the limits of pen and paper to manage inventory movements. Increased demand promoted the chain to deploy mobile computers and RFID. The modernisation increased the operational efficiency of order fulfilment in the e-commerce division by 80% and allowed them to meet the increase in orders without additional workers.
Challenges to modernising
The path to modernisation is not going to be easy. Tay noted that even in mature markets like Singapore, there remain industries that hold on to their legacy warehouse management systems. These do not integrate well with modern devices in the warehouse.
She opined that employees are the most important asset of a warehouse. "For many warehouses, associates have often been working for a long time and are used to manual operations, which may cause them to be averse towards adopting new technology on short notice," she continued.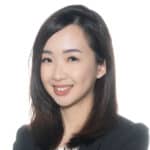 "The barriers to entry are often not as high as they'd think, as there are some devices in the warehouse that are specifically designed to be user-friendly, such as the Android devices which use the same operating system as many smartphones out there."

Vivien Tay
She posits that adopting a phased approach is the key to implementing modernisation plans smoothly. "Warehouses that want to kickstart the digitalisation process can start with basic scanners before moving on to sensor-based technologies like RFID," she suggested.
Automation and robotics in ASEAN
Mordor Intelligence estimates the warehouse robotics market at US$6.74 billion in 2023 and forecasts this to more than double to US$15.22 billion by 2028.
The analyst cites the emergence of industrial Internet of Things (IIoT) and the advent of a network of connected systems as helping industries perform a multitude of tasks, such as material batching, picking, ordering, packaging, warehouse security, and inspection, as well as improve the operational efficiency by huge margins.
Tay says for operators who have not begun their automation journey, the main challenge they might face is the integration of hardware devices and software solutions.
She opined that empowering employees is also a key aspect to consider. She adds that once operators receive the buy-in of their associates and begin upskilling them with smart devices, associates can move on to engage in higher-value tasks in the warehouse.
"The other challenge I foresee is related to the e-commerce boom. While the e-commerce boom is slowing down due to growing competition in the space, many businesses are struggling with returns management. Efficient handling of returns management is key to managing evolving consumer demands," she continues.
In terms of robotics, she comments that while markets like China are ahead of the curve and deploying robots beyond the warehouse, such as in consumer-facing roles in shopping malls and restaurants, it is not as prevalent in ASEAN yet.
"The main obstacle to the widespread adoption of robotics in ASEAN is typically the cost in investment and lack of knowledge in the implementation and integration with existing systems," says Tay.
Sustainability and warehouse modernisation
According to Tay, sustainability has emerged as one of the top priorities for warehouse decision-makers in the upcoming years, led by recent government regulations and sustainability directives, such as the EU's Corporate Sustainability Reporting Directive (CSRD), and Net Zero by 2050 commitments.
Southeast Asia is beginning to catch up on sustainable warehouse operations, says Tay, deploying technologies like solar panels, efficient lighting, and connecting to energy monitoring software to maximise efficiency.
Warehousing in 2024 and beyond
A central theme of Zebra's 2023 Warehousing Vision Study is supply chain agility and resilience. The study found that decision-makers are accelerating modernisation projects to meet evolving consumer demands and reduce operational challenges.
Tay explains that returns management is one of the top challenges that businesses face, especially for e-commerce. "Interestingly, research has shown that return rates for e-commerce sales are between 15 and 20%, more than twice the median return rate for all sales categories," she comments. "Decision-makers recognise they are under pressure to improve performance in returns management, inventory management, and warehouse productivity and output while adjusting to shifting consumer e-commerce demands."
According to Tay, the warehousing landscape will continue to expand over the next five years. A slowing e-commerce boom notwithstanding warehousing will continue to experience an upward trend.
She predicts that businesses will build more warehouses closer to the consumers, moving away from a large, centralised warehouse system to multiple smaller distribution centres. "Another trend we see in last-mile delivery is the availability of drop-off options for consumers," she continued.
On the topic of automation, businesses are beginning to empower their employees with automation and technology. The study concurs with this – as it found that employees are happier when they are equipped with technology.
RFID will continue to be a key technology in the warehouse, helping to increase inventory visibility and reduce out-of-stocks. Robots will also increasingly have a larger role to play in the warehouse alongside humans, taking over simple tasks in the picking process to free up associate's time to move up the value chain.