Sustainability is not just about compliance and added costs. Sustainability can enable long-term value creation for companies, and in many cases, sustainability efforts can help save costs on materials, electricity, and water consumption.
Companies that are solving climate challenges for customers are enhancing and marketing current sustainability-focused solutions while also generating new business units and revenue opportunities from decarbonisation activities.
In a new report, ABI Research establishes the sustainability positioning of 10 of the world's largest industrial manufacturing conglomerates and lists company-wide best practices and external customer use cases for reducing carbon emissions, water use, and waste across multiple industries.
Sustainability Leaders: Schneider Electric, Siemens, ABB, and Bosch
Sustainability Mainstream: Hitachi, General Electric, Honeywell, and LG
Sustainability Followers: Mitsubishi Corporation and Rockwell Automation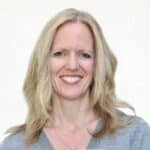 Kim Johnson, sustainable technologies principal analyst, explains, "Our assessment highlights that all the conglomerates in the index are building businesses to decarbonise society. However, several have communicated ambitions to be global climate change leaders. They also do very well financially, even in a tumultuous market environment."
Schneider Electric is a sustainability and energy management-focused company, targeting carbon neutrality within its own operations by 2025. In 2022, with sustainability at the core of its business, Schneider Electric had all-time high revenues and net income, despite global inflationary pressures; their energy management unit is up 13%, and industrial automation is up 10%.
Siemens ranked second in the index in industrial digital automation and green buildings and vehicles while receiving solid scores for renewable energy use. In 2022, Siemens had record profits, with their digital business up roughly 15% and the industrial business up 17%.
ABB was also a leading technology implementer for industrial automation and robotics with year-over-year revenue increases in 2022.
Bosch, which has already achieved carbon neutrality for Scope 1 and Scope 2 emissions (in 2020), had strong sales in 2021 and 2022 with climate response driving sustainable product development.  In 2022, Bosch's corporate leadership stated that "climate action is driving the business forward" in mobility solutions, industrial automation, and building technology and appliances.
Hitachi has also made significant investments in recent years for decarbonisation, purchasing ABB's energy and power grids business for expanding renewable energy, producing electric vehicle (EV) systems and infrastructure, and improving its Lumada solutions for industrial digitalisation.
For sustainability-focused efforts and revenue opportunities in the near term, ABI Research highlights increases in both industrial Information Technology (IT) investments, such as 5G connectivity, Industrial Internet of Things (IIoT) and edge compute, cloud infrastructure and mobile applications, and Operational Technology (OT) investments, including digital platforms to conserve energy, promote greener buildings, enhance automation, and improve factory efficiencies.
For manufacturers, many of these IT and OT investments can help address the effects of inflation, skilled labour shortages, and supply chain constraints while also addressing climate change by enabling the reduction of energy consumption, water use, and waste.
Surprising revelations
"What surprised us was the depth and breadth of new decarbonisation business units, products, software solutions, and consulting services, each directed at solving climate-related issues for customers. These solutions ranged from national-level mobility and infrastructure projects to greener chemicals used in consumer goods. These companies are all investing in a lower carbon future," Johnson concluded.