Alpro Pharmacy, Malaysia's largest prescription pharmacy chain, introduced Zebra Technologies' mobile computing and RFID solutions to digitalise its manual inventory management system to advance its fast-growing business.
The journey to digitalisation
The first stage of digitalisation was to equip Alpro Pharmacy's front-line workers with Zebra's TC21 touch computers to replace their manual inventory management system using pen and paper. The mobile devices were introduced to assist with all inventory management tasks from receiving goods at Alpro Pharmacy's distribution centre to picking goods for its retail stores and e-commerce orders.
This has enhanced Alpro Pharmacy's efficiency by approximately 80% and improved its overall accuracy by reducing human errors. Digitalisation has also improved Alpro Pharmacy's business capacity by an estimated five-fold and has helped meet increased orders with its existing workforce, resulting in an even more delightful experience for customers across both online and offline channels.
The mobile devices also come with Zebra Mobility DNA (including Enterprise Home Screen and StageNow) – a suite of enterprise solutions designed to help maximise mobile user productivity and minimize IT complexities over the lifespan of a Zebra device.
Alpro Pharmacy subsequently introduced the RFD40 UHF RFID sleds, which seamlessly transformed their existing mobile devices into an advanced RFID solution. This is used for verification purposes when loading inventories at its distribution centre onto its delivery trucks and for the confirmation of goods received at its retail stores.
By providing this level of real-time visibility, Alpro Pharmacy has greatly improved its tracking accuracy leading to much more efficient operational workflows.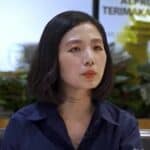 "Our shift from manual methods to Zebra mobile devices has improved our order fulfilment efficiency and enhanced our business capacity dramatically," said Wong Siew Piin, director for operations management at Alpro Pharmacy. "When we added the RFD40 sleds to the equation, it seamlessly transformed our existing mobile computers into a cost-effective RFID solution that enabled us with even greater visibility and accuracy.
"Alpro Pharmacy constantly strives to improve our business practices to better serve our customers, and this digital transformation has helped us realize that goal." 

Wong Siew Piin
Implementation of the Zebra Technologies solution came through its PartnerConnect reseller Inchz IoT.
According to Zebra's 15th Annual Global Shopper Study 80% of decision-makers participating in the study report that maintaining real-time visibility of out-of-stocks remains a significant challenge. Seventy-nine per cent say they need better inventory management tools for availability. It is therefore not surprising that 82% said they have increased their focus on supply-chain operations.
Christanto Suryadarma, Southeast Asia (SEA) sales vice president for Zebra Technologies Asia Pacific, concludes that investment in the right technology will be crucial in achieving business agility and resilience.
"With more visibility and control over their operations, implementing technology-led solutions can help more retailers like Alpro Pharmacy effectively overcome today's challenges and prepare for any future disruptions."

Christanto Suryadarma