The IoT medical devices industry is poised to revolutionise healthcare by seamlessly integrating advanced technologies into patient care. These devices interconnected through the Internet of Things (IoT), will enable real-time monitoring, data collection, and analysis, enhancing the accuracy of diagnostics and treatment.
From wearable health trackers that continuously monitor vital signs and activity levels, to smart implants that transmit patient data to healthcare professionals, the IoT medical devices landscape promises personalised and proactive healthcare.
However, with these advancements come challenges related to data privacy, security, and regulatory compliance, which must be effectively addressed to ensure these transformative technologies' safe and widespread adoption.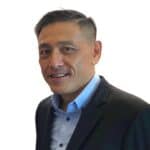 Kow Ping, executive director and co-founder of Well Being Digital (WBD101), opines that the medical market is traditionally very conservative, with major brands like Philips and GE and Mindray having dominated it for years.
Commenting on the growing inclusion of health applications in IOT devices, Ping says IoT devices have been playing a key role in early detection applications, by key brands, such as Apple, Samsung and Huawei.
"At WBD101, we support technology for our customers, creating IOT devices for Tele-rehabilitation, and Telemedicine. We see this segment as an underserved market, especially with many countries' ageing at-home policies," commented Ping.
Future trends
The IoT medical devices market in terms of revenue was estimated to be worth US$41.5 billion in 2023 and is poised to reach US$166.5 billion by 2028, growing at a CAGR of 32.1% from 2023 to 2028 according to a new report by MarketsandMarkets.
The market for IoT medical devices is driven by factors such as the increasing prevalence of chronic diseases, the need for efficient and cost-effective healthcare solutions, the rising adoption of telemedicine and remote patient monitoring, and advancements in sensor technology, connectivity, and data analytics.
However, interoperability & transparency issues, the high setup and operational costs, and data privacy concerns in IoT medical devices market are expected to restrain market growth to a certain extent.
Commenting on the industry's challenges, Ping adds that diagnostic tools require long and arduous regulatory approvals and it's a tough market for IoT devices.