Hearables that use sensors to monitor the wearer's health are becoming increasingly popular. Market leaders are working on healthcare features for the next generation of hearables. The first hearable appeared in 2014, but it was the 2016 launch of Apple's AirPods that brought the devices to the mainstream.
Against this backdrop, the global hearables market is set to grow at a compound annual growth rate (CAGR) of 15.7% from 2023 to 2030 to reach sales of US$131 billion in 2030.
GlobalData's report, "Hearables in Medical Devices – Thematic Intelligence," reveals that Apple, Bose, and Nuheara have added hearing aid-like sound amplification systems to their consumer-grade devices, positioning them as alternatives to hearing aids. Vendors will likely continue to add sound amplification systems to their hearables to target consumers with mild hearing disabilities.
Tina Deng, a principal medical devices analyst at GlobalData, cites the most obvious use of hearables as aiding individuals with hearing impairments. In the US, the FDA eased hearing aid regulations in 2022, allowing for the sale of over-the-counter hearing aids for adults ages 18 years older with perceived mild to moderate hearing loss. giving rise to a billion-dollar market.
"This not only increases the public's access to hearing aids but also enables more vendors to step into the billion-dollar hearing aids market. It can be expected that the future generation of AirPods will have more hearing-aid-like features," she added.
Hearables equipped with sensors and connectivity can be used for biometric monitoring. For example, they can determine body temperature via a wearer's ear canal, which is considered more accurate than wrist temperature.
Hearables can collect data such as a user's heart rate and activity level, and then transmit this information to healthcare professionals when needed. This enables doctors to monitor patients' health conditions in real-time, make informed decisions, and provide timely interventions.
Some hearables include biofeedback sensors that can measure physiological indicators of stress and anxiety, such as heart rate variability. Users can then receive real-time feedback and practice relaxation techniques.
Hearables that are equipped with accelerometers and gyroscopes can detect sudden movements or falls. These devices can automatically alert caregivers or emergency services if a fall is detected, which is particularly useful for elderly individuals who are at risk of falls.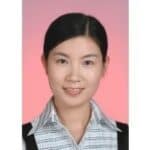 "While hearables hold promise for these healthcare applications, they should be developed and used in compliance with relevant regulations and standards to ensure safety, accuracy, and privacy."

Tina Deng
"As technology continues to advance, the potential uses of hearables in healthcare may expand even further, contributing to improved patient outcomes and more personalized healthcare experiences," she added.