The enterprise ICT revenue opportunity in Japan is expected to increase at a compound annual growth rate (CAGR) of 6.4% between 2021 and 2026, driven by the government's digital transformation initiative Society 5.0 and growth in the adoption of digital solutions by businesses.
GlobalData's Japan Enterprise ICT Country Intelligence Report reveals that Japanese businesses continue to embrace digital transformation due to the disruptions caused by COVID-19 and partly by an increased focus on process improvement through emerging technologies, thereby driving the demand for ICT services and products in the country.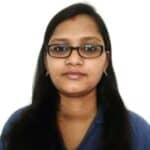 Pragyan Tarasia, a technology analyst at GlobalData, commented that the Society 5.0 initiative that aims to create a new social contract and economic model by incorporating technological innovations is driving the digitalisation of government services and departments in Japan.
It is also resulting in increased incorporation of digital technologies among the private sector players who are trying to align their businesses with the government's framework.
"This is likely to create a strong demand for ICT products and services from enterprises, thereby driving the enterprise ICT revenue in Japan over the forecast period," said Tarasia.
IoT-centric ICT market opportunities
GlobalData estimates Japan's IoT IT solutions market in 2021 at US$42.1 billion and forecasts it reach US$60 billion in 2026, with a 7.4% CAGR during the forecast period.
Tarasia added that businesses in Japan, especially in the manufacturing and energy sectors, are rapidly adopting IoT to improve their operations and processes.
"The transition towards industry 4.0 practices is also boosting the growth of the IoT market. Furthermore, the continuing expansion of 5G networks is also expected to support the growth of Japan's IoT market over the forecast period."
Manufacturing the largest end-use vertical
GlobalData forecasts the manufacturing sector to account for a 13.1% share of the cumulative revenue of the overall ICT market in Japan over the forecast period. ICT revenue from the manufacturing sector is forecast to grow at a CAGR of 6.3% to reach $46.2 billion in 2026.
"Japan is one of the leaders in the usage of robotics and automation in manufacturing. As the country's key manufacturing sector players seek to maintain their competitive edge along with a focus on sustainability, they are integrating a wide range of ICT solutions across their value chain," concluded Tarasia.