Chengdu International Finance Square (IFS), a high-end commercial, retail and residential complex in Western China, has introduced an augmented reality (AR) navigation application at its sprawling 760,000sqm property to elevate visitors' interactive customer experience to the next level. It is the property's bid to usher in smart retail in the 5G era.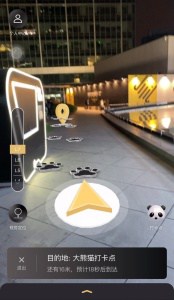 The property's unique ARgo AR navigation application delivers an all-scenario navigation across all of Chengdu IFS' multiple venues. The mixed-used complex consists a flagship 210,000sqm shopping mall, premium Grade-A office buildings, the 230-room Niccolo Hotel and the 76,000sqm IFS Residences.
The property management partnered with AI-specialist SenseTime to develop the ARgo AR navigation feature using the latter's SenseMARs AR platform.  The platform is capable of processing large-scale 3D mapping reconstructions of the 460,000 sqm mega complex. Combined with real-time localisation and Simultaneous Localisation and Mapping (SLAM) technologies, it achieves centimetre-level precise positioning accuracy of over 99%.
To make the AR features more accessible and convenient, ARgo can be launched via the menu of Chengdu IFS' WeChat Service account or the kiosks inside the mall without downloading any Apps, compatible with multiple operating systems including Androids and iOS.
By leveraging AI and AR technologies and exploring the innovative application of all-scenario AR navigation at an urban complex, Chengdu IFS include  innovative as an essential part of the premium shopping environment for customers.
With the AR directions on ARgo, Chengdu IFS  allows customers to easily explore and navigate around its 300 plus stores, while enabling brands to use a more interactive marketing approach.
To create an interesting AI-powered navigation journey, the smart service first helps customers identify their locations through AI vision technology, then presents "AR arrows" on the mobile phone screen to guide them to their destinations easily and quickly. The application even integrates the country's first car parking navigation system for urban complexes – customers who drive to the mall can locate their cars with one click by entering the parking floor and location numbers, as well as paying for the parking tickets online.
New level of intelligence to offline retail
In addition to the Chengdu IFS's new navigation features, the SenseMARS platform brings a new level of intelligence to offline retail by offering fun games for different marketing campaigns or themes to boost customer interaction.
Along with the launch of ARgo, Chengdu IFS also introduced the "Ready GO!" interactive mini-game. Users who catch over five falling balls within 30 seconds will be able to attend a lucky draw of gift cards, e-vouchers and other gifts. As users navigate themselves around the mall, the "Promotions" section on the screen displays the latest promotion information, with AR vouchers of nearby stores popping out randomly.
For customers seeking a nice place to dine in, a Dianping (China's largest platform for locally found consumer products and retail services) page appears on the navigation interface with ratings, reviews and popular dishes when they stand in front of a restaurant, revolutionising their dining experience in a brand-new and immersive way.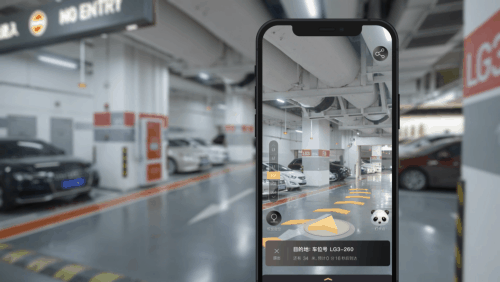 Furthermore, SenseTime has deployed AR to enhance the complex's main attraction, the giant panda sculpture called "I AM HERE" that is mounted on the roof. By clicking the panda icon on the ARgo interface, customers can follow the AR paw-prints of the panda to approach the sculpture. This user-friendly feature not only helps customers avoid getting lost in this large commercial complex, but also connects brands with their customers through various scenarios for targeted marketing.
According to SenseTime, the application of SenseMARS AR technology in an urban complex like Chengdu IFS is a major step in their goal to empower city-level smart cultural tourism, while significantly enhancing the venue service and management quality.
Moving forward, SenseTime will continue to explore the wider potential benefits of AI in off-line commercial scenarios, contributing to a smart and human-centric urban living space with innovative AI applications.