Companies in Hong Kong will show growing interest in reindustrialisation in 2022, driving the adoption of industry 4.0 and IoT technologies in the city.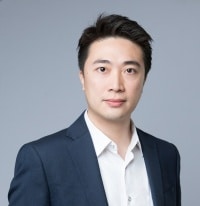 "As these technologies are being explored, there is a need to address the data challenge with more data residing in these new end points and devices at the edge. We see businesses adding new apps and functionality to the edge as a result," said Joseph Chan, senior director for Hong Kong and Taiwan at Veeam Software, a provider of backup, recovery and data management solutions.
Reindustrialisation has been on top of the Hong Kong government agenda for several years now and has been one of the major focus for technology innovation in the city. In fact, the government launched in July this year the HK$2-billion Re-industrialisation Funding Scheme under the Innovation and Technology Fund. The scheme subsidise to subsidise the cost for local manufacturers to set up new smart production lines.
"We expect advanced manufacturing and high-quality processes to be areas of growth which will drive more IoT adoption [in the city]," Chan said, adding that Veeam has been in talks with the Hong Kong Productivity Council and other organisations who are helping businesses implement industry 4.0 technologies.
Data management at the edge
Together with the projected growth of installed IoT devices in Hong Kong, Veeam predicts increase data management at the edge as companies seek to process data close to where the devices are located before moving them to the cloud.
"As businesses seek to run their applications and manage data efficiently at the edge, we're going to be there to be able to protect that data, and then I'll obviously unlock it and make it portable as well," said Anthony Spiteri, senior technologist – global product strategy at Veeam.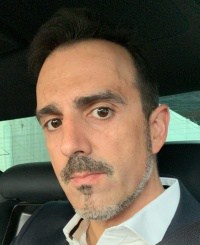 Spiteri pointed out that with Veeam's acquisition of Kasten, a cloud-native backup and recovery solution for Kubernetes workloads and applications, would enable them to protect IoT data at the edge.
"With Kasten, we are able to protect the data no matter where it is. A piece of software like Kasten positions us very well to be able to backup data that's being generated at the edge," Spiteri said.
Indeed, looking at technology trends in 2022, Veeam predicts fluidity in the movement of data across the enterprise – whether physical or virtual.
Data portability will be a big thing in the coming 12 months. Last year with the rise of working-from-home due to COVID-19, this concept has been somewhat suppressed. However, as employees return to office workspaces, data portability will again take centre stage.
"In 2022, there will be a significant focus on the ability for users or owners of a given dataset to easily duplicate information across different software applications, platforms, services, and storage environments," said Spiteri.
He added that reducing the friction of data movement and enabling cloud acceleration are among the top benefits.
"According to our 2021 Data Protections Trends report, 36% of executives believe the ability to move workloads from one cloud to another is the most important element to modern data protection. The goal is to allow any user to experience flawless services across cloud environments, and in turn help the data economy thrive. Veeam's vision of 'your data, when you need it, where you need it' will be vital to ensure teams can access data anywhere, at any time," Spiteri said.