As a technology, the internet of things (IoT) has been around for decades. IoT sensors can be found across a wide range of applications from sensors that detect luggage tags at airport conveyor belts directing these to their appropriate loading area, to smartphones that can control devices in our homes.
It can be argued that the proliferation of protocols – BLE, LoRa, LTE-M, NB-IoT, SigFox, and ZigBee to name a few or the lack of one unifying standard, has limited the wider applications of the technology.
With the arrival of 5G, this may be yet another impetus to accelerate greater use of IoT – if a solution can be found that doesn't require new capital investment to replace legacy IoT sensors and devices while taking advantage of new generations.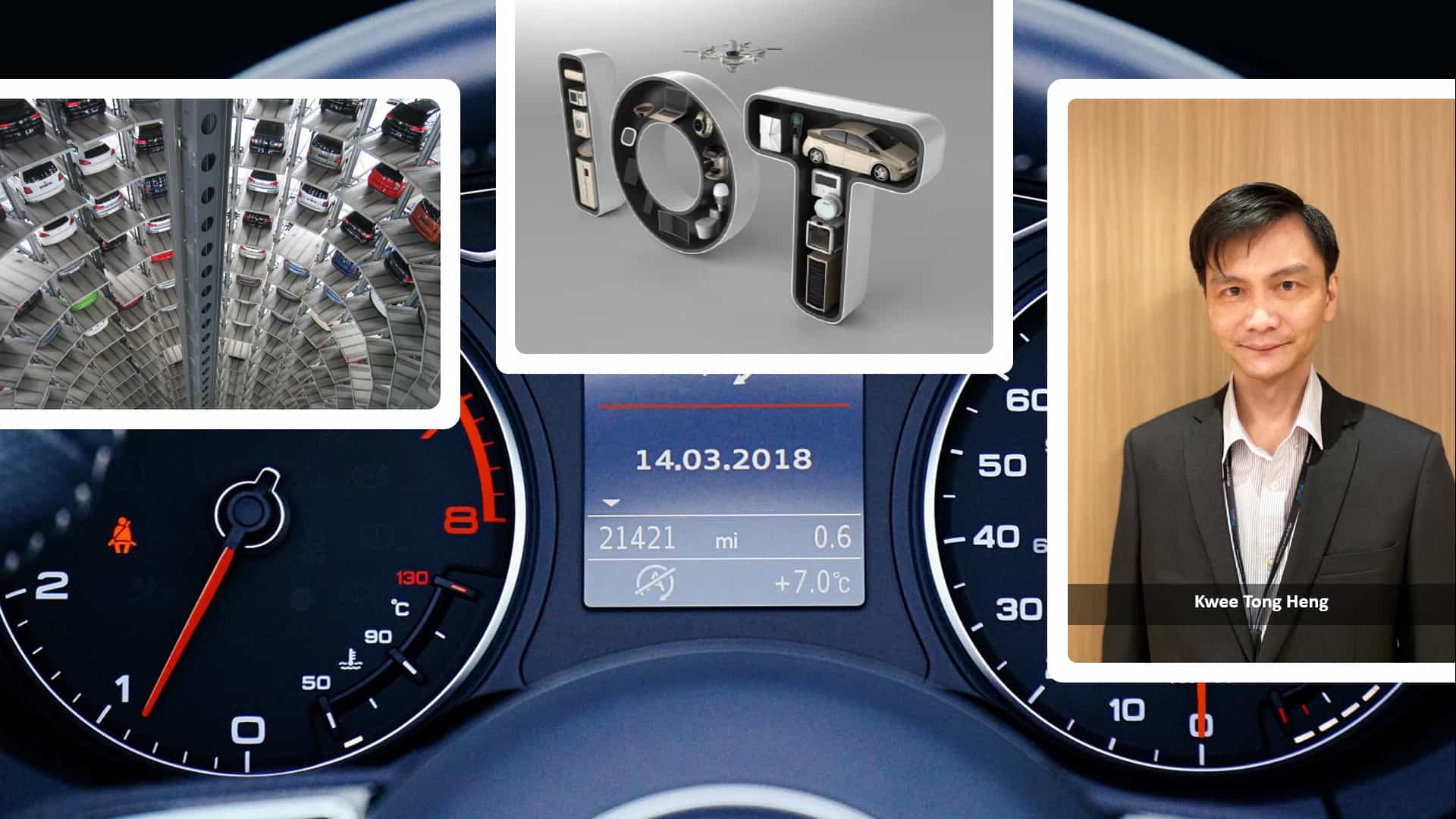 One answer may be in the form of IoT-as-a-Service (IoTaaS). FutureIoT spoked to Kwee Tong Heng, vice president of Engineering and Customer Solutions at SPTel, to look at the operational merits of IoTaaS.
Could you tell us briefly what SPTel is about?
Kwee Tong Heng: SPTel is Singapore's alternative data fibre network that offers true network diversity. It delivers a business class digital network that is ultra-low latency resilient and secure. As an enabler of business digitalisation, it provides a network that supports the rapid deployment of IoT applications and edge computing to drive smart city initiatives.
How do you connect IoT and digital transformation, what do they have in common?
Kwee Tong Heng: IoT is one of the most impactful digital transformation technologies which helps to connect the digital and the physical worlds. Instrumented devices are capable of gathering massive amounts of data, which provide business leaders with the knowledge they require concerning the surrounding physical environment.
If I were to oversimplify, can you describe an enterprise set up where IoT is being used in support of a business' digital transformation effort?
Kwee Tong Heng: Here are four ways how IoT can digitally transform businesses:
Improve processes – IoT can support digital audit trails for improved accountability and accuracy of tracking, for example, warehouse inventory.
Enables Predictive Maintenance – Smart IoT devices for instance for lift monitoring can collect critical data like vibration and temperature. Analytics is done on our IoT platform for predictive maintenance and corrective actions.
Reducing costs and human error – IoT can help organisations reduce expenditure on resources and reallocate manpower for more strategic roles. Also, IoT technologies like automation can replace mundane tasks in smart facilities that are prone to human error.
Unlock new revenue streams and increase productivity – IoT enables organisations in sectors such as smart retail to create new revenue streams for business growth. Also, automation can help increase productivity by reducing downtime.
To manage it, there are so many different IoT devices available, from sensors on a production floor to devices that capture new data. Can you combine all of those things into one single solution without too much difficulty?
Kwee Tong Heng: It will be a protocol-agnostic platform, to address the challenges of using many different IoT sensors and protocols. The more sensors that you can onboard to the platform, the better the data interaction, and the value of the outcomes.
In Asia itself, IoT-as-a-Service only started to pick up in the last few years. To a certain extent, how prevalent is the awareness regarding IoT-as-a-Service?
Kwee Tong Heng: Organisations that are not utilising IoT-as-a-Service need to do the site acquisition, plant and maintain the antennas, buy servers – this involves a high overhead which is not cost-effective. IoT-as-a-Service changes the cost model of adopting and implementing IoT, making it feasible and cost-effective for organisations to implement even simple IoT applications.
If a business is already using IoT, how easy or difficult would it be to move the setup to as a service model?
Kwee Tong Heng: The intention of the as-a-Service model is to take over the heavy lifting. All the business service providers or system integrators need to do is to bring their devices and onboard the applications to our platform. For deployment on multiple sites, this as-a-Service model lets you subscribe for the complete set of resources through our cloud platform, including compute power at the edge, which runs on a pay-per-use subscription basis.
This lowers the overall device cost and delivers cost efficiencies especially for multi-site use cases.
One of the challenges of managing IoT is the lack of a single, unifying standard. How is being handled in a IoT-as-a-Service model?
Kwee Tong Heng: The platform itself can translate some of these protocols. If organisations require proprietary protocols, a simple application can be used to translate them for incorporation into the data collector.
For a business who wants to leverage IoT-as-a-Service model, what should they need to do to accelerate the adoption and deployment while reaping the benefits of the cost efficiencies and the reliability of the service as and when it is fully deployed?
Kwee Tong Heng: We help many IoT providers with their adoption and deployment process. They come to us to onboard their sensors. Our engineers help them do this, typically within a few days.
Next, they onboard the application to the platform, which is an open-standard based Kubernetes platform. Once these two steps are done, they are ready to roll. If there is a site where they need to deploy, we will work with them on the connectivity.
You spoke about IoT being agnostic, from a business standpoint if I am the CFO of a manufacturing organisation which supply chain is already connected to business partner and suppliers. What is the financial cost or model to look at to evaluate if IoT as a service that businesses would benefit from?
Kwee Tong Heng: Organisations often find that to upgrade their current platform to support new technology, for example, a video analytics application, they would need to invest in new hardware and software.
IoT-as-a-Service platform provides this convenience. We can even re-use existing cameras and run the software at the edge cloud to transform the camera into a powerful facial recognition application. It becomes a scalable platform where organisations can always change the application on our edge cloud to solve new problems.
Beyond the awareness issues that the service currently faces, what are the things you or SPTel believes will be needed to further drive adoption of IoT-as-a-Service in the market as we continue in this current situation?
Kwee Tong Heng: We are seeing more applications that require low latency and edge computing resources. Take for example the use of IoT-as-a-Service for video analytics.
Focused on video analytics and Smart Facilities Management, OneBerry Technologies needed to enhance its video surveillance cameras with analytics. One option was to use analytics embedded IP cameras, which would be up to four times more expensive than basic IP cameras.
SPTel solved OneBerry's problem by using the edge computing capabilities of our IoT platform to layer analytics on top of current video surveillance footage, without replacing the cameras. They can do this across many sites, across our different edge cloud locations. There is also no capital cost incurred as they can continue to use their existing cameras.
What about the competitive landscape, is competition good for IoT-as-a-Service?
Kwee Tong Heng: I think the market has always been looking for a cost-effective model to roll out IoT and to accelerate smart nation initiatives. We believe we are the only one in Singapore with the IoT-as-a-Service proposition with edge cloud.
That is why we see a lot of interest among players who are finding this a very exciting model that reduces the total cost of ownership. Coupled with the software-defined capability of our IT network, it becomes very scalable and easy for them to onboard applications.