There is much anticipation and speculation on the potential benefits that 5G will enable once the technology [and standards] become available. According to Ovum, the rollout of consumer and industrial IoT will be one of the focus areas for communication service providers (CSPs) between 2021-2022.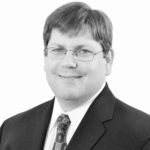 FutureIoT spoke to Tim Sherwood, vice president – Business Development, Mobility & IoT Solutions, at Tata Communications to understand the technical and operational hurdles that CSPs must overcome as they grapple with the business [aka revenue] potential of IoT with the launch of commercial 5G services.
What is the connection between Internet of Things and 5G? Is IoT's future success tied to the success and growth of 5G?
Ovum has identified 5G and Internet of Things (IoT) as the two trends in Asia to watch out for in 2019. These technologies are increasingly proving to be the key pillars that will drive operational and cost efficiencies through enterprise digitisation.
While the development of 5G for IoT is still in the nascent stages, there is a huge potential for IoT to scale even ahead of that. This is the phase where a shift is being seen from exploring PoCs to active commercialisation of IoT projects. Use cases across verticals that are resulting in significant RoI for the customers are drawing more customers and IoT players in the game.
Bain & Company predicts the IoT market will more than double to $520 billion by 2021, and the majority of these associated IoT deployments will be done on networks in place today such that IoT growth can be achieved ahead of 5G network build-outs and roaming agreements.
However, 5G will enable further expansion of IoT adoption, namely around managing heterogeneous access network capabilities, enabling higher bandwidth consumption use cases like V2X and Augmented Reality (AR) and turning connected devices from "data collectors" to intelligent edge actors.
As billions of smart devices go online over the next several years, 5G networks will become instrumental in transmitting massive amounts of new data. 5G will provide faster speed, lower latency, improved bandwidth and more flexibility as it has the capacity to support a wider range of devices, sensors, and wearables than any previous generation.
This enables 5G, unlike 4G, to expand beyond desktops, laptops, smartphones and tablets to encompass the revolution of sensors, low-cost transmitters and cloud-based IoT. Along with artificial intelligence (AI) and edge computing, 5G wireless technology will be at the heart of augmenting the IoT revolution.
It will play a major role in the development of Industry 4.0 i.e. smart city applications, smart industrial software, powering connected cars, smart homes and buildings. Seamless mobility, improved bandwidth, negligible latency, and reliability of mobile broadband will help 5G in making revolutionary IoT projects implementable with ease.
NB-IoT is already deployed in some applications, can it co-exist with non-cellular IoT (LoRa, Sigfox)?
The rapidly growing IoT market has enough opportunities for all forms of cellular (NB-IoT, LTE-M, future 5G networks) and non-cellular networks (LoRa and Sigfox) to coexist. Both the networks need to amalgamate in order to have an interoperable platform, which is critical to realise the true potential of IoT. This allows enterprises to choose from any number of connectivity options as per their project requirements.
There are advantages and disadvantages for each – while non-cellular IoT offers good value for private, low power, low bandwidth and low-cost solutions, cellular IoT provides scale and greater reach through roaming agreements enabling multinational and multi-operator deployments.
In either case, the key to success for IoT solution providers is to remove the challenges associated with different connectivity technologies and network options in order to provide a common overlay platform to manage IoT connected devices. This will then serve as a foundation for the IoT service provider to move up the value chain and offer vertical solutions.
For 2019, what do you see will be emerging drivers of IoT?
Asia has undoubtedly been the world's largest manufacturing hub and now with the influx of advanced technologies like IoT, the manufacturing landscape in the region is changing.
With connected sensors increasingly finding applicability across industries, especially manufacturing in the automotive industry and consumer and industrial appliances, the Asia Pacific region is scaling up its IoT adoption to fortify its strength in this space. This paradigm shift in the manufacturing sector, with the help of IoT, is fuelling the rapid progress of Industry 4.0 in the region.
Over and above the private players, Asia-Pacific governments are also extending support to promote the adoption of IoT across major use case areas such as smart manufacturing, smart cities, transportation, and retail, amongst others. As per the latest forecast from IDC, the IoT spending in Asia-Pacific is expected to reach USD 398.6 billion by 2023, setting the path for Asia Pacific to become the leading market in the IoT landscape.
Other critical emerging drivers impacting IoT will indisputably be 5G and AI. Although niche and in the early stages, newer technologies like edge computing and blockchain will also be key in driving IoT adoption.
The enhanced speed and flexible connectivity of 5G networks will drive fundamental change and create entirely new approaches to businesses and business models.
While 4G revolutionised the smartphone experience, 5G will have an even bigger impact on other smart consumer commodities – such as autonomous vehicles and its impact on our lifestyle.
As IoT technology is becoming more prevalent, the challenge of protecting sensitive customer data has become increasingly complex. A recent Gartner report indicates that worldwide IoT security spending will more than double to $3.1 billion by 2021.
With the IoT's rapid expansion, social, legal and ethical issues come to the limelight and will have to be addressed. The introduction of new data regulations, such as the EU's GDPR will have a significant impact in 2019.
The responsibility will lie on businesses to control and monitor the data their devices generate and to eliminate any vulnerabilities that may lead to data leakage. Government and regulatory agencies will establish stringent rules on data creation, collection, storage, transfer, use and deletion of information related to IoT projects.
Beyond purely sensors and devices, what major areas of innovation can we expect in 2019 that will accelerate or impact the direction of IoT adoption in Asia?
Findings from a recent survey by Zebra Technologies revealed that the entire Asia-Pacific region was identified as the world leader in IoT adoption, as 22% of the companies were recognised as 'intelligent enterprises' – up from a mere 2% in 2017.
Asia-Pacific is also best positioned to create a cost-effective technology infrastructure to support industrial and consumer IoT deployments as it has access to abundant cost-efficient software and hardware sourced locally or from neighbouring countries like China and India.
5G networks, with their high speed, improved bandwidths and negligible latency properties will also aim to provide the necessary infrastructure for IoT to scale.