Delivery expenses, including returns and damages, are currently some of the major pain points in retail. As more and more customers move from offline to online for their shopping needs, 'last-mile' has become more significant than ever before for retailers.
GlobalData says retailers are increasingly adopting autonomous last-mile delivery as a smart logistics service to lower delivery costs and increase productivity.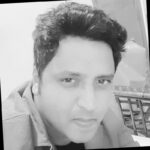 Kiran Raj, GlobalData's practice head of disruptive tech noted that since the COVID-19 pandemic and resultant lockdowns, autonomous last-mile delivery technology has been gaining momentum in retail as it can fight the spread of airborne diseases, cut down traffic congestion and carbon emissions, and take the customer experience to the next level.
Sourabh Nyalkalkar, a project manager at GlobalData, added that with the rise of e-commerce, developing a robust last-mile delivery service emerged as a critical factor for retailers.
"Some of the leading public-listed retailers including Walmart, Amazon, and Ocado Group are introducing various autonomous last-mile delivery solutions such as autonomous robots, self-driving delivery cars, vans, and trucks, as well as delivery drones to provide swift package delivery to customers," he continued.
Injecting technology at the last mile
In 2020, Walmart partnered with US-based drone delivery startup DroneUp to launch trial deliveries of at-home COVID-19 self-collection kits. The retail giant has continued its partnership with the startup by making an undisclosed investment in June 2021 to provide last-mile consumer delivery services at three stores in Northwest Arkansas.
In addition, Walmart recently announced to expand the DroneUp delivery network to 34 sites by the end of 2022, to increase the reach to approximately four million US residents across six states. A similar investment was made by the retailer in California's all-electric autonomous vehicle startup Cruise in April 2021.
Amazon launched a fully electric delivery system Amazon Scout to customers in Snohomish County, Washington in 2019. The system was operational despite the lockdown that followed the outbreak of COVID-19. In July 2021, the e-commerce behemoth established a new Amazon Scout development centre in Helsinki, Finland to focus on autonomous delivery technology.
Tests are also being carried out for the autonomous drone delivery service Prime Air, with California to be among the first to receive parcels via drone. The company is working with the Federal Aviation Administration (FAA) and local officials in Lockeford, California to gain approval to conduct these deliveries.
In November 2021, Amazon and California-based drone company Zipline partnered to transport items such as medicines, thermometers, or other health products via drones to customers within a 50-mile radius of a store in Pea Ridge, Arkansas.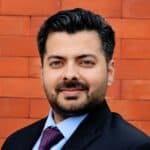 In October 2021, UK's online retailer Ocado started an autonomous technology trial with British startup Wayve, for its last-mile delivery operations in London. To scale its artificial intelligence (AI) models for self-driving cars, Wayve has partnered with Microsoft to gain access to the supercomputing infrastructure.
According to Nyalkalkar technological advances such as AI have enabled autonomous last-mile delivery via drones, robots, and vehicles. He added that retail giants including Amazon, Walmart, and JD.com have made significant progress to deliver packages over long distances without human intervention.
"Following the trend, many retail players are expected to switch to autonomous last-mile delivery solutions that offer not only cost reduction but also address the high demand for online deliveries. However, the absence of country-wide policy standardization poses challenges to the technology's adoption at scale."

Sourabh Nyalkalkar