The development of next-generation sequencing (NGS) technology, a wide array of informatics, and robotics are some of the most recent technological advancements in life science instrumentation and research tools.
Frost & Sullivan says investments in lab automation and analytics will hasten the growth of the lab instrumentation market. It forecasts the global market to grow at a compound annual growth rate (CAGR) of 6.4%, from US$66.37 billion in 2021 to US$90.41 billion in 2026.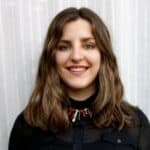 "With the growing focus on decentralised diagnostics in both developed and developing economies, demand for portable instruments is expected to increase," said Lucila Martin, healthcare research analyst at Frost & Sullivan.
"Higher demand for smaller instruments has increased pressure on original equipment manufacturers (OEMs) to develop and supply parts to support the development of portable instruments," she added
Martin added that the democratisation of NGS drove the growth of the global genomic sector, enabling genomics and proteomics to become promising business segments to propel the market.
"From a technological perspective, expanding analytical chemicals with laboratory automation and informatic instruments offers a lucrative growth prospect."

Lucila Martin
Tips to capturing growth opportunities
Invest in developing countries to build their capacity and capability, focusing on sales and after-sales support systems.
Focus on artificial intelligence (AI) in lab optimization and predictive analytics for instrument lifecycle analytics as they present lucrative growth prospects for big data analytics companies.
Develop highly customised chips and parts to support the development of portable equipment