There is continued mounting anticipation of the growth in IoT use in the Asia-Pacific region. Analytics Insight forecasts the IoT market at US$143.8 billion driven in part by increasing internet penetration, growing adoption of cloud-based services among small and medium enterprises, and government policies to promote digitalization and smart city developments.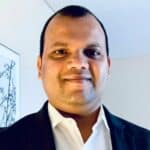 Speaking at the IoT Asia+ event in Singapore, Sathvik Rao, principal director of Accenture's Industry-X, noted how the pandemic has permanently changed the landscape. "Covid-19 has thrown up many uncertainties and changed the way we live, work and play. It has also accelerated the adoption of IoT – in fact, we have leapfrogged five to seven years in the past two," he added.
Rao cautioned that several issues that need to be addressed as priorities. "The most immediate challenges relate to ensuring operational technology (OT) and information technology (IT) security. In addition, several developments including device security and operation, power constraint and battery management issues, as well as the growing problem of chip shortages, also need to be resolved," he continued.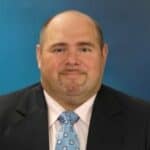 For his part, Anson Bailey, the head of Consumer and Retail for the ASPAC region for KPMG China, posited that maintaining that the retail world is on the cusp of a new normal. He called for organisations to be more agile and resilient.
"The rise of IoT is a key enabler, but trust and purpose are going to also be key drivers, especially in the case of Gen Z consumers, a demographic that sees businesses through quite a different lens. Retailers, meanwhile, are looking at new technology and new innovations, while turning to AI, VR, big data and 5G to drive customer experience," he added.
FutureIoT spoke to Paul Jesemann, regional chief technology officer for Asia-Pacific at Mavenir for his take on where IoT deployment is headed in the region.
Where is the concentration of IoT deployment? Why is that? What is driving this deployment of IoT?
Paul Jesemann: To pinpoint a region or market for the concentration of IoT deployment would be difficult, especially in a region as diverse as the Asia-Pacific (APAC). For different countries, various IoT projects have gained prominence, driven by demand within a sector or government and societal development initiatives.
For instance, advanced solutions for the mining industry in Australia differ from the smart city and digitalisation projects and initiatives in India, Singapore, or Thailand. Commonalities in driving the deployment of IoT is the need for and focus on value, whether derived or delivered.
Which industries are leading the deployment? Compared to other regions outside Asia, how sophisticated (mature) is the level of use of IoT?
Paul Jesemann: Different industries such as mining, agriculture, healthcare, and governmental or societal initiatives, such as smart cities, lead to IoT deployment in various ways.
The global IoT market is anticipated to grow at a CAGR of 25.2%, between 2022 and 2028, and the APAC region is projected to grow significantly during the forecast period. The growth is driven by several factors including urbanisation, mega-cities, population growth, and migration, amongst others.
Demand for IoT development is growing and made easier to meet. Combined with the innate innovation mindset, APAC can witness rapid growth in IoT solutions.
Within the leadership of these organisations deploying IoT, what do you see are the primary motivations?
Paul Jesemann: A primary reason why organisations deploy IoT is the numerous societal benefits derived from smart cities and government-driven initiatives. According to the UN, more than 60% of the world's population will live in cities by 2030 and, if implemented properly, IoT can help optimise city functions, improve quality of life, and promote economic growth.
Another motivation is the opportunity for businesses to expand their digital capabilities and improve their operations to be more cost-effective and efficient. In fact, IoT is expected to reduce maintenance costs by more than 25% and downtime by 35%.
How do you see these IoT deployments impacting other initiatives like transformation, modernisation and many more?
Paul Jesemann: IoT deployment is often the result of digital transformation projects, and these are inextricable. The early IoT projects have led to the development and adoption of digitalisation initiatives and will do so in the future.
Consider the ecosystem effect, where technological advancement and cost-reduction initiatives driven by demand have led to further advancements in space.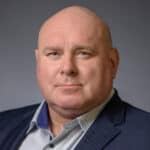 "Cloud connectivity and edge solutions have enabled larger, more integrated projects that allow us to rapidly evolve through scalability, agility and leveraging cost-efficiencies. Human behaviour and expectations against IoT solutions, whether explicit or implied, will also change, further driving IoT deployments."

Paul Jessmann
Given that security is a rising concern for businesses, how should enterprises deploying IoT manage the security strategy of the company?
Paul Jesemann: Security remains an integral part of any business process or solution. The threat vectors and exposure to security breaches increase as the complexity and size of a project grow. The key to success is to make IoT deployments as secure as possible by including all solution components and mitigation measures against the worst possible scenario.
In mission-critical private network deployments, specifically for IoT projects, security is a key driver, top-priority requirement, and design criteria. This includes extending sophisticated access control to network services for devices or behaviour drift detection, in addition to the traditional aspects of security solutions.
As we step into 2023, how should enterprises review IoT deployment strategies to ensure that these initiatives meet expectations?
Paul Jesemann: Enterprises should review IoT deployment strategies according to the size and maturity of their organisation. As a starting point, it is important to recognise the business value and identify what problem it solves, the benefits the intended project delivers, and the costs.
Another consideration is choosing the right IoT partner to work with. An experienced partner that has executed implementations in your industry will help save you time, and money and guide you throughout the pilot phase. Another key consideration is to ensure a secure network that is robust, prevents any potential attacks and addresses any cybersecurity issues immediately.