The capabilities of 5G are starting to enable a range of applications, such as machine vision with Artificial Intelligence (AI) analysis from the cloud and real-time analysis of massive Internet of Things (IoT) connections.
ABI Research forecasts revenues for 5G private network and 5G network slicing deployments in the Asia-Pacific region will increase from US$732 million and US$151 million in 2022 to over US$13 billion and US$12 billion by 2028, respectively.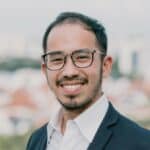 "5G-to-Business applications have been shown to improve productivity and reduce costs for enterprises across different verticals," says Matthias Foo, 5G markets industry analyst at ABI Research.
"Beyond that, 5G enterprise deployments were also shown to reduce power consumption by improving equipment efficiency through data analytics and workplace safety with machine vision and AI."

Matthias Foo
Within the private 5G cellular space, manufacturing is projected to be the vertical with the highest revenue potential for 5G-to-Business applications in the Asia-Pacific region.
Use cases
Key use cases utilize the capabilities of 5G to enable real-time robotic control for remote-controlled operations, autonomous vehicle operations, extended reality technology for training and support applications, and the collection of a large amount of sensor data for developing digital twins. Some relevant case examples include South Korea's LG Smart Park and Japan's Fujitsu Oyama Plant.
In the 5G network slicing domain, the logistics vertical is forecast to be the highest contributor to revenue.
Key use cases for 5G adoption include vision-based inspections for autonomous and/or remote-controlled operations, asset tracking, and smart transport applications, as illustrated by China's Ningbo-Zhoushan Smart Port and Australia's drone delivery operator Swoop Aero.
Opportunities ahead
While the 5G-to-Business market in Asia-Pacific is currently driven by several key countries, there continues to be a large opportunity for 5G-to-Business growth in the region as more countries, like India, begin to roll out their 5G networks and more Communication Service Providers (CSPs) deploy 5G Standalone networks.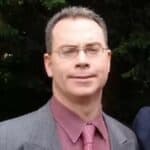 "While the economic outlook in many regions has become more uncertain, 5G cellular coverage and innovations continue. Those firms and countries implementing 5G-to-Business applications are most likely to secure first mover advantages," concludes Jake Saunders, vice president of Asia Pacific and research director for ABI Research's 5G markets research service.