A new report from 650 Group estimates that revenue for the data centre ethernet switch market for the cloud surpassed $11B in 2022, a record level with 40% Y/Y growth. There are unique differences between ethernet switches deployed into clouds and enterprise data centres.
Competitive landscape
Fifteen years ago, the ethernet switch market began fundamentally changing when vendors began to engineer purpose-built switches for the data centre and the campus markets instead of using just one platform for both markets.
For Cisco, this was the creation of its Nexus product family, and for Juniper Networks the QFX. In addition, both Arista Networks and a category of white box networking companies entered the market, leveraging Broadcom's Merchant Silicon.
According to ABI Research, the new report notes that the data centre ethernet switch market has further split into two unique areas, cloud and enterprise. It also posits the idea that the needs of the cloud and hyperscalers are very different from enterprise buyers.
"Today, there is demand for different kinds of data centre ethernet switches – one set for enterprises and another for the cloud. 2022 highlighted the big difference in markets with the cloud segment growing nearly 40% Y/Y driven by hyperscaler demand and the early stages of AI/ML buildouts," said Alan Weckel, founder and technology analyst at 650 Group.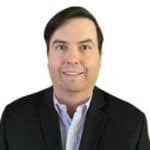 He added that cloud vendors now use specialized switch semiconductors unique to the Cloud segment. This is why we see a large push towards 51.2 Tbps ASICs in the next 12-18 months.
"Switches built for the cloud now have unique specifications compared to those built for the Enterprise, and the market share that vendors have in each market differs between enterprise and cloud. There is very little in common between market share in each segment today."

Alan Weckel