The port city of Kaoshiung in Taiwan will deploy Utilus Smart Pole technology as part of its smart city journey. Included in the US$1.5 million project, Utilus will bring Iveda technology, including video surveillance, AI-based video analytics, IvedaSPS (smart power system), and IvedaPinpoint (location-based trackers and smart sensors), into a centralised platform, and integrated into existing infrastructure for true smart city implementations.
Iveda's technology will enable the local government to tap into the existing power to equip cities with Utilus capabilities. With Iveda Pole Gateway and IvedaSPS, the system acts as a microgrid, providing power to mission-critical infrastructure as needed.
Once light poles are equipped with Utilus, they are able to communicate with one another, establishing a network that provides distributed video surveillance with AI video search technology and remote management of local devices such as trackers, water and electrical meters, valves, circuit breakers, and sensors.
The possibilities
Utilus consists of a smart power management and wireless mesh communications network with WiFi, 4G, and 5G small cell capabilities, plus other wireless protocols as required. It also includes an energy storage battery system for continuous operation and backup in the case of multiple power outages.
Utilus' smart, multi-purpose poles will help Kaohsiung solve a myriad of urban challenges, from improving parking and traffic management and charging electric vehicles to detecting and notifying officials about street flooding, all through real-time data and alerts.
What to expect in 2023
"As we dive into 2023, we're seeing more municipalities lean into the rapid development of AI, Internet of Things (IoT), and smart city technologies. Automation is the way of the future and Iveda's Utilus smart poles add to the foundation of physical infrastructure necessary to deploy critical smart city functions," said David Ly, CEO and founder of Iveda.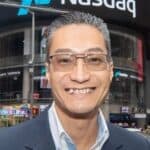 "Integrating smart street poles with multiple functional benefits will open doors for safer and sustainable modern development and construction of our cities and communities. As the supplier of Utilus, Iveda is enabling Kaohsiung to be at the forefront of true smart city innovation, they will be a showcase both nationally and globally."

David Ly
What's included in the Kaoshiung project
At the bottom: Iveda's Smart Pole Cabinet which includes power meters from the investor-owned utility (IOU) or current power companies, power distribution panels, fibre distribution box (FDB), small modular reactor (SMR) which will automatically convert AC to DC for sensitive electronics, dense wavelength-division multiplexing (DWDM)/IoT Gateway/PoE Switch support for TSN, Layer 2 and 3 LAN, and backup battery. The bottom of each Utilus pole will provide all-in-one management of power and data.
In the middle: The city will have the ability to scale as required with the flexibility to add AI cameras, environmental sensors, advertising/messaging displays, intelligent/autonomous traffic sensors, etc.
At the top: 5G small cell antennas with IP65 service cabinets.
As cities continue to grapple with the increasing need for cellular network densification in the form of 5G and future 6G small cells, smart poles are an imminent and crucial part of smart city evolution. Utilus use cases span from the reduction of emergency response time and the improvement of city services to air quality monitoring and crime and hazard protection for residents.
Smart Poles will also help cities like Kaohsiung address growing environmental concerns while providing key monetization opportunities for local municipalities.