In Formula One races, the expression, timing is everything' carries significant meaning. Drivers and teams need to know exactly how fast the cars are running at certain points around the track. It is a sport where timing is everything and nothing can be left to uncertainty.
The use cases for accurate timing have been around for decades. Timing is what enables communication systems to work, time is essential for global navigation systems to function, and timing is what makes automation possible.
SiTime is a precision timing company supplying industries with oscillators – devices that generate oscillatory currents or voltages by non-mechanical means. Quartz crystals have been used in timekeeping technology including clocks, watches, computers, and other devices that keep time.
On 19 September 2023, SiTime announced the SiTime Epoch Platform – designed to solve the most complex timing issues in electronics and claiming to disrupt 100-year-old quartz-based technology.
The SiTime Epoch Platform is a micro-electromechanical system-based, oven-controlled oscillator that delivers an ultra-stable clock to the data centre and network infrastructure equipment. SiTime claims that over time the Epoch technology will be extended to other high-growth electronics markets, such as aerospace and defence, and industrial controls among others.
FutureIoT spoke to Piyush Sevalia, executive vice president of marketing at SiTime, to discuss precision timing and its significance across a wide expanse of use cases.
What follows is a discussion on the significance of SiTime's Epoch announcement, and how it changes things when it comes to precision timing.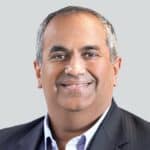 "Timing is the heartbeat of electronics pretty much any electronic device will require timing. We are now in the era of intelligent connected devices, every electronic device that you use now is likely connected and likely can make decisions on their own, to some kind of intelligence on the device."

Piyush Sevalia