Precision timing company, SiTime launched the SiTime Epoch Platform claiming the new technology resets the precision-timing bar answering the call for solutions to the most complex timing issues in electronics and potentially retiring the need for 100-year-old quartz-based technology.
The SiTime Epoch Platform is a Micro-Electro-Mechanical Systems (MEMS)-based, oven-controlled oscillator (OCXO) that delivers an ultra-stable clock to the datacentre and network infrastructure equipment, unlocking a cumulative US$2 billion served addressable market (SAM) in the next decade.
SiTime confirmed that it plans to extend the Epoch technology to other high-growth electronics markets, such as aerospace and defence, industrial controls and more.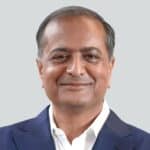 Declaring that precision timing will be a catalyst for innovation in all electronics and drive the company's future success, Rajesh Vashist, CEO and chairman of SiTime, says the Epoch Platform delivers higher performance and reliability with lower power that was unavailable until now. These benefits are a result of a half-decade of engineering investment and a systems-based development approach that combines MEMS, analogue, packaging, and algorithms.
The value of precision timing
Precision timing is critical to network performance and reliability. All nodes in the network must be synchronised in time. In the case of a 5G network, nodes must always be synchronised within hundreds of nanoseconds – 10X more stringent than 4G. Just as important the synchronisation must be maintained despite network outages.
The company says by delivering up to 2X better performance, 9X smaller size and 3X lower power in applications such as data centre switches and routers, 5G base stations and core infrastructure, the Epoch Platform sets a new bar in performance and reliability.
"As the world embraces next-gen technologies, like the explosion of AI, the reinvention of the cloud data centre, and high speed 5G/6G cellular networks, advanced circuit and network timing solutions have become critical in ensuring performance, fault tolerance and reliability," said Dave Altavilla, co-founder, president and principal analyst at HotTech Vision & Analysis.
Citing the example of AI, he commented that the high bandwidth, low latency data centre infrastructure needed to support AI will require robust precision timing for critical wired and wireless network connectivity. "These technologies will also be deployed at the edge and in the field, where tough environmental conditions will require more ruggedness and higher reliability than ever before," he added.
Quartz just doesn't cut it
A synchronised network relies on multiple, redundant timing sources to ensure continuous operation. One of these sources is an ultra-stable, local oscillator, typically an OCXO, which will "holdover" the network and ensure continued operation when other timing sources are impacted.
Legacy quartz OCXOs are inherently unreliable and prone to performance degradation due to environmental stressors such as temperature changes and vibration. To date, electronics companies compromised on real-world performance, reliability, size, power, and warm-up time, to get the one thing that an OCXO delivered – a stable clock reference.
With the Epoch Platform, SiTime is breaking through all these limitations of quartz OCXOs. Epoch delivers 2X longer holdover, even under environmental stress, enabling telecom and cloud service providers to provide service continuity in real-world conditions.
Key Features of SiTime Epoch Platform
Any frequency between 10 and 220 MHz, programmable up to 6 decimal places of accuracy.
8 hours of holdover, up to 12 hours with ageing compensation – 2X better than other solutions in real-world environments.
±1, ±3, ±5 ppb frequency stability over temperature
Highest operating temperature range: -40 to 95°C
2.5, 2.8, and 3.3 operating supply voltage
3X lower power: 420 mW
3X better ADEV under airflow: 5e-12 at 10 seconds averaging time
3X lower aging: ±0.08 ppb/day
2X faster time to stability – 60 seconds
9X smaller, 3X lower: 9 mm x 7 mm x 3.73 mm
Digital control with 5E-14 resolution: I2C and SPI interfaces