In peace times or periods of crisis, people need to eat. The unfortunate reality is that left to its own devices, nature cannot support the world's demand for food. The challenge today is how to combine people, processes, and technology to help create sustainable practices that are also friendly to the environment.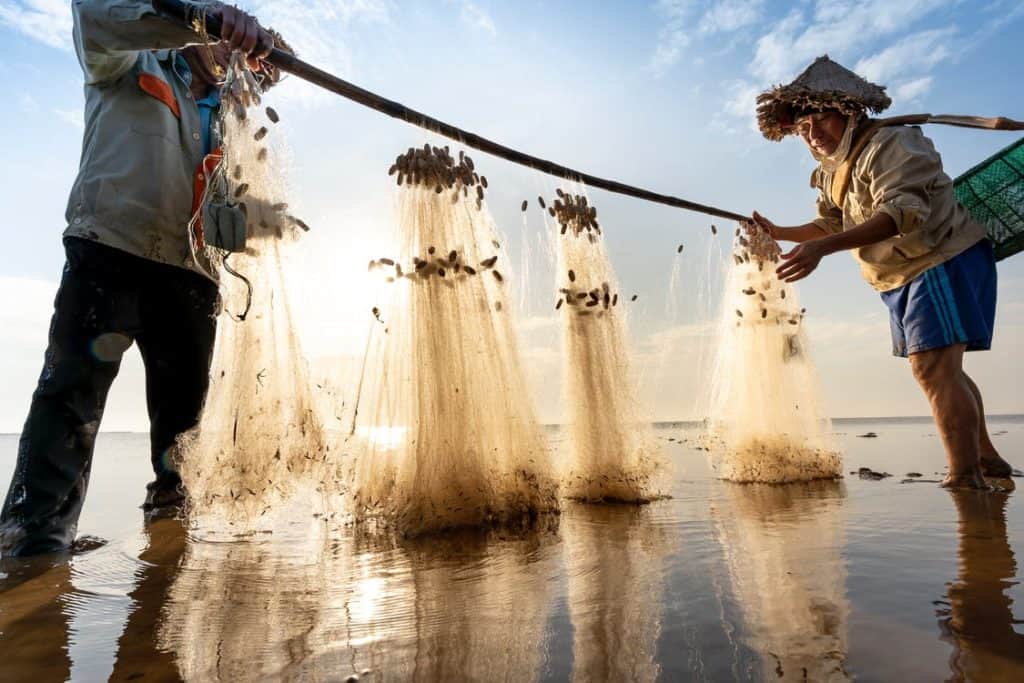 Aquaculture or fish farming involves interventions in the rearing process to enhance production, such as regular stocking, feeding, and protection from predators.
Allied Market Research forecasts that the global aquaculture market size US$378 billion by 2027, registering a CAGR of 5.8%. Since 2019, Asia-Pacific has held a leading position in the global market and is expected to maintain this dominance in the future.
Singapore has set an ambitious goal of producing 30% of its nutritional needs locally by 2030 in a bid to achieve food security. While 'Agri tech' may be looked upon as the answer to raising yields quickly, the aquaculture or aquafarming industry has been slower in its digital transformation. It continues to rely heavily on labour for simple operations such as fish feeding and water quality monitoring.
GK Tay, general manager for ISDN Group, notes that compared to other manufacturing sectors, which have embraced technologies to increase production and overcome space constraints, the aquaculture sector in Singapore has been slower in its digital transformation.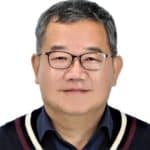 Hurdles to the modernisation of the aquaculture sector
According to Tay, one of the chief hurdles that the industry faces is the apparent skills gap. He acknowledges that local farmers are struggling to keep up with the pace of digital transformation and require upskilling or retraining to use existing or new technologies for fish farming confidently.
He also believes that faced with challenges, some beyond human control, some farmers may not be convinced and prepared to sink in funds to invest in technologies, as the return on investment is volatile.
"Digitization of the aquaculture industry requires collaboration between various experts, which can be challenging to coordinate," he opines. "Farmers will have to extend communication with aquaculture experts, scientists, and even technology providers like us. Interdisciplinary collaboration is needed, which may be too much for farmers to handle – especially with the shortage of resources and bandwidth."
Commercial adoption of new concepts
Singapore is not short of ideas on new ways to innovate the aquaculture sector. Singapore's National Water Agency, PUB, issued the Global Innovation Challenge, aimed at realising ideas to transform into a Smart Utility of the future.
However, Tay reckons that for any concept to be adopted commercially, it must be sound and proven. He acknowledges that companies like ISDN Group, or other institutions, need to go out into the field and work closely with the farmer to understand their use cases and requirements. These concepts and solutions must be able to work in a real-world setting.
The other issue is affordability. Farming tends to be a very practical profession, with down-to-earth people, who are accustomed to simple living. Technology draws concerns around the practicality, cost and return of investment.
"We need to ensure that the solution is affordable, especially in the agriculture business, where margins aren't high," says Tay.
He concedes that funding support is available from the Singapore Food Agency (SFA) to help local farmers adopt technologies and innovation. However, the follow-on challenge is creating awareness of the availability of such funds and encouraging farmers to apply for them.
Not limited to aquaculture
Tay acknowledges that some of the technologies developed for aquaculture can be applied to other disciplines and industries. Technology is just an enabler.
He cites the example of concepts like IoT, Cloud, remote monitoring, artificial intelligence, and data analysis. These can be applied to other use cases by changing the parameters.
The overall aim remains the same - to improve productivity and drive operational performance. Hence, collaborations between partners like AVEVA, Stratus, and ISDN and institutes of higher learning such as Temasek Polytechnic are crucial in driving the adoption and awareness of these technologies across multi-industries," he elaborates.
Angling for ESG
Aquaculture is seen by some as the answer to the call for sustainable production of aquatic products to meet the rising demand in Singapore, and the world, for seafood. The OECD forecasts that the ocean economy will grow at twice the rate of the mainstream economy by 2030.
With livestock farming under scrutiny for its environmental impact – reported by some to contribute up to 25% of total global carbon dioxide emissions, aquaculture may provide the answer to what some are saying is a dwindling supply of wild stocks against the backdrop of overfishing.
In a recent AVEVA survey of 850 global C-suite leaders, 92% of respondents listed sustainability as their company's top area of focus for the next three years. Furthermore, 89% of the respondents have committed to improving their business practices to tackle some of the climate changes.
Tay concedes that industrial business has a very adverse environmental impact, making sustainability a critical priority.
"To minimize the impact, industry leaders must have a strong understanding of the scope of the problem. Sustainable solutions may be a very global and complex problem and, if not solved today, may become even more detrimental for many generations to come."

GK Tay
"With technology, issues like productivity, efficiency, and affordability can be improved. Technology also enables businesses to track their progress and reduce production and chemical impact on the environment. Industry vendors will need to step up and chip in innovative ideas and solutions to minimize adverse environmental impact while maximizing their business potential," he concludes.
Click on the podchat player and listen to Tay elaborate on the role of IoT in supporting a sustainable and safe digital-able aquaculture industry.
Describe the state of digital adoption in Singapore's aquaculture sector.

What are the immediate benefits of introducing technologies like IoT?

What are the top three hurdles in the digitization of the aquaculture business?
Looking at the concepts showcased at the Industrial Innovation Challenge, what needs to happen for the commercial adoption of these ideas?
Can the concepts and technologies developed be applied elsewhere?

Who should drive it? How will be marketed to the right parties?

With ESG a growing priority, how do you see technology being applied to create sustainable practices?
What does ISDN Group bring to the table?