NCS launched [email protected] Bahru, a transport app that integrates disparate and multiple sets of data and adopts Artificial Intelligence (AI) and video analytics to provide real-time hyper-localised information that enables drivers to find the nearest available parking, check for the best parking rates, see Electronic Road Pricing (ERP) price changes and get vicinity information such as local eats, point of interest and walking trails.
Pilot programme
The six-month [email protected] Bahru pilot follows the successful beta release of the Breeze app on mobile application stores in April this year. A community initiative by NCS in collaboration with Tiong Bahru Community Centre and Tiong Bahru Market Hawkers' Association, the app has been enhanced and hyper-localised with additional features and content to encourage the discovery of the Tiong Bahru precinct and promote walking explorations with custom maps of points of interest and other features.
Tiong Bahru is a popular estate with a thriving community of visitors, residents, and businesses.
The pilot aims to ease traffic flow by facilitating information for drivers on parking availability and pricing and by extension, encourage park and walk options so visitors can explore more places in this vibrant estate.
During the pilot programme, the NCS development team will also work with retailers, residents and visitors in Tiong Bahru to gather user-generated content and feedback on Breeze to further improve the parking and walking experiences of the precinct.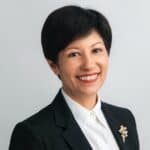 Indranee Rajah, Minister in the Prime Minister's Office, Second Minister for Finance and National Development and Adviser to Tanjong Pagar GRC Grassroots Organisations, said, "I am excited to see how this public-private partnership and the use of leading technologies can help improve the experience for drivers in the neighbourhood and make it even more attractive.
According to Rajah, the pilot project in Tiong Bahru with NCS can also pave the way for other uses, such as promoting heritage trials in the area, or even be used in other neighbourhoods.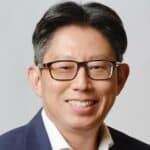 Ng Kuo Pin, CEO of NCS, said, "Through our strong collaboration with the government and community associations, NCS is reimagining innovative digital solutions for the community at Tiong Bahru. The Breeze app leverages NCS' deep experience in the land transport sector and our digital innovation capabilities to improve visitor experiences and highlight urban liveability of neighbourhoods."
To improve driving experiences
NCS has been engaging 800 private vehicle drivers to better understand their needs and priorities to design an improved driving experience into the app. Focused on simplifying parking decisions and bringing convenience to drivers, Breeze provides real-time insights on the availability of parking lots and enables drivers to easily view and compare parking rates of nearby carparks.
To capture crucial traffic information, NCS' digital and engineering teams designed a non-invasive and innovative video analytics solution – the Breeze Box – placed at the entry and exit points of Seng Poh Lane carpark and Tiong Poh Road. The carpark's parking availability information is then pushed to drivers via the Breeze app, even before they start the drive.
Breeze incorporates the first "AI local-accented" navigation guide and can provide drivers the fastest or cheapest routes as traffic conditions and ERP prices change. It also offers real-time views of traffic across all highways and checkpoints, thereby helping drivers make informed decisions about their travel routes.