Nokia and Smart, the mobile arm of Philippine telecommunication operator PLDT, are working together to bring Industry 4.0 to Southeast Asia.
This comes in the tail of the recently completed trial of live 5G standalone (5G-SA) video call at the PLDT-Smart 5G Technolab in Makati City. Using Nokia's 5G SA equipment, it was the first trial of its kind to be conducted in Southeast Asia.
Standalone refers to systems, such as Nokia's cloud native core solutions, that are entirely 5G-based and do not rely on previous generations' network architecture.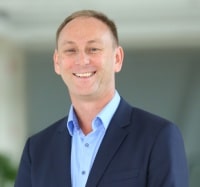 "Southeast Asia is already home to the world's top social media users, and 5G will bring them faster connections, but its true beneficiaries will be industry sectors," said Andrew Cope, country head for the Philippines at Nokia.
"The trial we conducted with Smart shows that Industry 4.0 can become reality for the Southeast Asian region. The opportunities are immense, and we are looking forward to working with Smart to allow the Philippines, and the wider region, to reap the rewards of 5G," he said.
Making the Philippines a player in the 5G race
Standalone (SA) systems will become increasingly important as the Philippines and the entire Southeast Asian region moves towards Industry 4.0, in which industry becomes increasingly connected.
According to McKinsey and Company, Industry 4.0 is expected to deliver between US$216 billion and US$627 billion in value among the ten-nation members of the Association of Southeast Asian Nations (Asean).
A key component of the Industry 4.0 architecture is network slicing, which allows service providers to partition their networks into discrete "slices" to support specific use cases or sectors. Coupled with ultra-reliable low-latency capability, network slicing will enable the delivery of new use cases, such as real-time remote control of robotics, autonomous transport vehicles and other enterprise-led 5G use cases.
5G-SA has been described as "pure 5G" as it relies solely on 5G for data transmission, and allows the full benefit of 5G capabilities to be tested and demonstrated. In contrast, 5G NSA (non-standalone) combines the use of 5G and existing 4G/LTE resources to transmit data.
5G-SA technology paves the way for a variety of new industry applications that utilize 5G's full features, such as massive connectivity for thousands of devices, ultra-low latency of under 10ms, ultra-high reliability, distributed cloud computing, unified security, and network slicing, among others.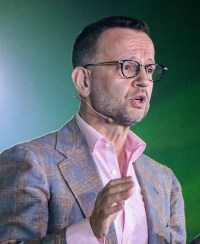 "This is the first 5G implementation which is completely standalone. We don't need LTE for it. Most 5G implementations today actually need LTE—in fact they're actually only fast LTE," said Joachim Horn, chief technology and information advisor at PLDT and Smart, during the 5G-SA video call trial in Makati City more than a month ago.
"What we're seeing here--this is real 5G. For the first time, we are experiencing the true capabilities of 5G. For example, 5G's real low latency can only be achieved in this configuration. This is just the first milestone to show what is possible, and we brought it here to the Technolab," Horn added.
By working with partners like Nokia, Smart hopes to unlock the full potential of 5G for Filipino enterprises and customers.
"We are putting the Philippines at par with the rest of the world in preparing for the deployment and adoption of 5G," Horn said. "It gives us great pleasure to be one of the pioneers of the 5G SA deployment in the region and we are looking forward to moving onto larger scale deployment of 5G to tap into new business and industrial opportunities - to help transform the face of the country's economy."
Smart-Nokia 5G partnership journey
In March, Smart and Nokia signed a Memorandum of Understanding (MoU) to deploy 5G-SA solutions in the Philippines, particularly for schools.
Using the combined capabilities of the Smart 5G Technolab and the Nokia Technology Center in Quezon City, the companies are collaborating to identify innovative 5G-SA solutions, such as artificial intelligence, drones, and Internet of Things (IoT) applications.
In April, Smart launched the Ateneo de Manila University as the first "Smart 5G campus". Under the MoU, Smart and Nokia will help set up the Ateneo's Convergent Technologies Center with a 5G lab, enabling Ateneo's students and tech experts to co-develop practical and relevant solutions.
Among the applications being eyed for development are IoT solutions, Augmented and Virtual Reality services, robotics, drones, and analytics. To support these research activities, Smart is also deploying 5G base stations in the Ateneo campus.
Smart and Nokia first explored 5G in 2016, when they achieved speeds of 2.5 Gbps using 100 MHz with latency of just 1 millisecond over a 'live' network—the first in the Philippines.
Best positioned for 5G
Armed with both fixed and wireless infrastructure powered by the country's most extensive fibre network now at over 260,000 kilometres, PLDT and Smart are best positioned to deploy 5G in the country.
To deliver 5G services, Smart is currently upgrading its network's Core and Transport elements, as well as upgrading to fibre the backhaul connecting the network's cell sites nationwide. Smart is also installing 5G-capable equipment in its ongoing LTE and LTE-Advanced roll-out.
Launched in June 2018, the PLDT-Smart 5G Technolab is the company's flagship facility for the research and development, standardization, and testing of 5G, and is designed to be a sustainable environment for innovative services.
In November last year, PLDT and Smart also launched the country's first Smart 5G Cities in Pampanga and Makati. In the same month, they also successfully made the country's first 5G-to-5G NSA video call between the two 5G Smart cities.