Patients using RPM (remote patient monitoring) solutions will reach 115.5 million globally by 2027, equating to 1.4% of the total population. Juniper Research attributes this 67% increase from only 75 million in 2023 to greater pressure on healthcare systems, including clinical staff shortages and limited space within hospitals, driving the need for alternative healthcare solutions.
RPM enables care to be moved outside of overstressed healthcare facilities; boosting healthcare providers' efficiency. These solutions encompass a variety of health monitoring devices which enable continuous communication between patients and healthcare providers, without the need for close contact.
How remote patient monitoring works
Juniper Research defines remote patient monitoring as using technology to gather patient data outside of the traditional healthcare setting, with the aim to move healthcare out of traditional settings into patients' houses, in order to free up vital hospital space and enable patients to be at ease.'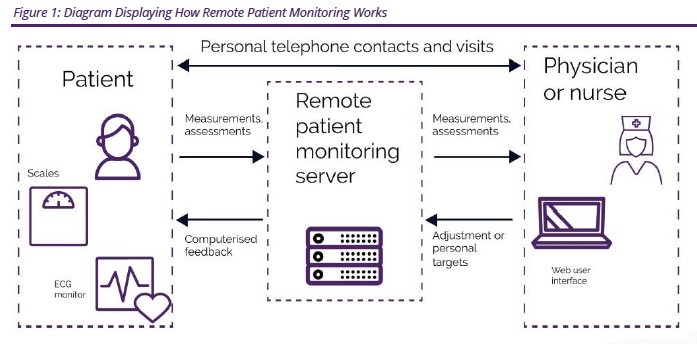 2023 predictions
The research predicted that by 2027, there will be 90 million cardiac patients using RPM solutions. Given the high global prevalence of cardiac conditions, the report recommended that healthcare providers use RPM solutions to monitor the heart rate and blood pressure of cardiac patients at home to lower the number of patients in the hospital.
RPM solutions will also indirectly decrease disease transmission rates and alleviate pressure on healthcare systems by reducing the demand for hospital beds.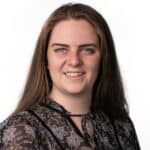 Research author Cara Malone noted that there are a variety of connected devices that can be used for cardiac patient monitoring, for example, blood pressure and heart rate monitors, which can be challenging for less technologically literate patients.
"Vendors must prioritise device simplification through software improvements, whilst also incorporating patient education to improve healthcare outcomes," she added.
AI analysis key to real-time data monitoring
The report urged healthcare service providers to fully leverage the data generated by the increase in adoption of RPM devices. To maximise the benefits, it recommended that RPM services fully incorporate AI within their solutions to enable healthcare professionals to improve the efficiency of medical triage processes through a predictive proactive healthcare provision model.