Cradlepoint has expanded its 5G Wireless WAN portfolio with the release of the R2100 Series 5G Ruggedised Router. Built for vehicle and IoT networks, the sleek exterior-mounted solution provides mass transit, public safety, and other organisations that require a high-bandwidth IoT or mobile router with the latest cellular performance in a uniquely flexible and simplified form factor.
As in-vehicle applications have rapidly advanced, more use cases have emerged, along with diverse deployment requirements. Designed to be mounted on the rooftop of a vehicle or attached to IoT cabinet enclosures, the R2100 integrates the modem, antennas, and router into a single aerodynamic, IP67-rated casing that guards against weather, vibration, and shock. The R2100 is sold with or without Wi-Fi 6 and can be deployed as a self-contained router or to supplement an existing router as a 5G adapter.
Key benefits include:
Simplified router installation: Since antenna cables are no longer needed, many vehicle installations will only require one power cable and a single small hole in the router on the roof. Organisations with large fleets can significantly reduce installation complexity and cost.
Seamless 5G extension: Customers can add 5G to a current installation by deploying the R2100 in Captive Modem mode as an adapter that is controlled by an attached Cradlepoint router. The NetCloud management system treats the R2100 as an internal modem; eliminating the need for a separate license (saving the customer money)
Streamlined Wi-Fi addition: The R2100 Series can serve as an additional Wi-Fi source in captive mode to expand coverage for applications such as video offload, enhanced customer broadband, Computer Aided Dispatch connectivity while in the station, and more. Adding this Wi-Fi capability won't incur an additional expense as all control and licensing is attributed to the incumbent router.
Straightforward 3rd party 5G add-on: The R2100 can take the form of a 5G adapter that can be added to a third-party in-vehicle router via the WAN port.
Easy edge computing with integrated containers: The R2100 is designed to support local containers for edge computing functionality. NetCloud handles container creation as well as container and workload distribution and connectivity, making deploying edge computing applications a simple and secure process.
"Modern public safety operations leverage data to make operations safer and more effective, and the data demands in and around vehicles continue to grow," said Ken Rehbehn, a principal analyst at CritComm Insights.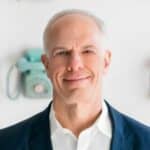 "Simplified integrated antenna form factors that bring high-performance 5G capabilities without running additional antenna cables will translate to reduced installation costs, faster installation, and improved radio performance."

Ken Rehbehn
"Organisations are entering the next phase of their transformations, extending their reach through vehicles that need reliable connectivity to access cloud-based applications," said Donna Johnson, senior vice president of marketing at Cradlepoint.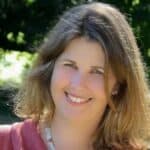 "The R2100 Series underscores how Cradlepoint is expanding the capabilities of today's police, fire, EMS, and transit organisations, helping these agencies and first responders alike take advantage of 5G connectedness in a streamlined, more efficient way."

Donna Johnson
The R2100 Series 5G Ruggedised Router is powered by Cradlepoint NetCloud, providing an enterprise-class, unified edge security solution for in-vehicle and IoT networks. For example, NetCloud gives vital public service agencies end-to-end encryption, industry-leading threat detection, and defence functionality to enable secure direct cloud and internet access for applications and IoT devices, with or without Wi-Fi.
The R2100 also supports the NetCloud Exchange services which provide Zero Trust Network Access and 5G Optimised SD-WAN.