We may not be aware of it, but the Internet of Things (IoT) is ever present in 2022 from wearable health monitors, connected home appliances, security systems, autonomous farm equipment, smart factory solutions, smart building management systems, and logistics tracking technologies.
The COVID-19 pandemic has become a fertile ground for the combination of the IoT and digital twins to solve one of the biggest challenges brought about by the ensuing mobility restrictions – how to be more resilient to ongoing uncertainties.
As we prepare to face continuing uncertainties in 2023, what can we learn from the past three years to help businesses be more adaptive and resilient in the years ahead?
KONE is a Finnish engineering company best known for its elevators, escalators, automatic building doors, and monitoring and access control systems.
IoT has opened new business opportunities for Kone in areas such as remote monitoring, as Markus Huuskonen, KONE's head of maintenance processes, explains it: "This ability to remotely monitor equipment has been one of our targets for a pretty long time, but now IoT really enables us to do it efficiently while scaling up our operations."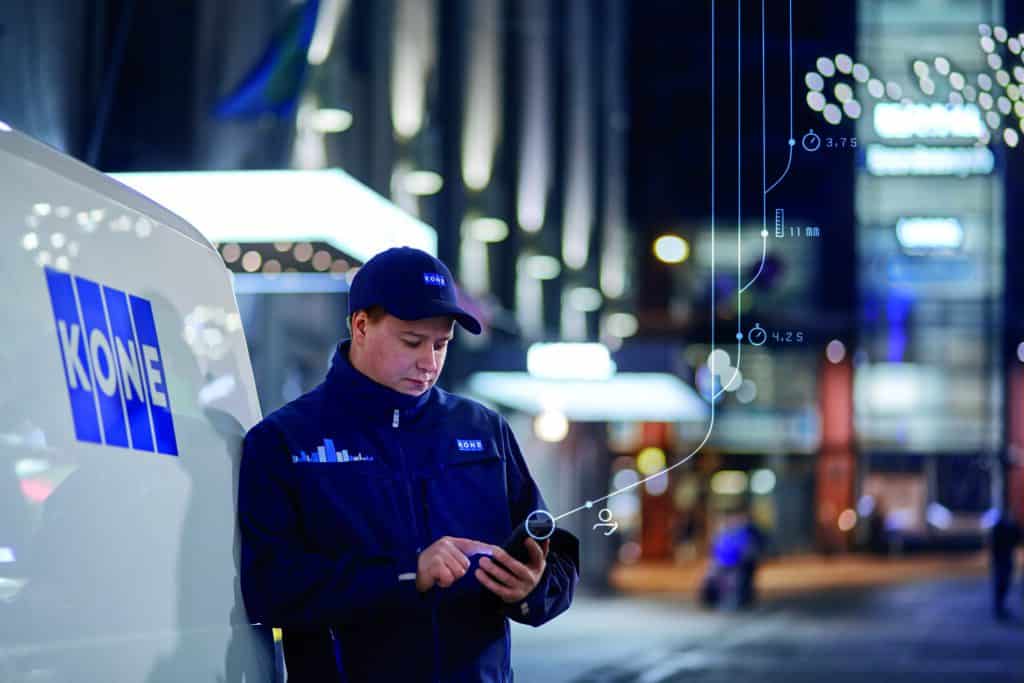 FutureIoT spoke Jukka Salmikuukka, partnership development director at KONE Asia Pacific, for his perspective on how organisations are adopting IoT to solve real-world business problems.
Which industries are leading the deployment of the Internet of Things (IoT)? Compared to other regions outside Asia, how sophisticated (mature) is the level of use of IoT?
Jukka Salmikuukka: IoT is utilised so widely that you can find great deployments happening in many industries. Good examples are manufacturing, finance, and healthcare where IoT is widely utilised.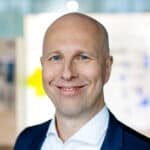 "Regardless of the industry, often the deployments are driven by global organisations with the help of global technology/platform providers. This means that the best practices can be efficiently utilised, and the smartest deployments can be done regardless of whether the location of the underlying infrastructure (for example core networks for the internet) is solid and reliable enough."

Jukka Salmikuukka
In Southeast Asia, Singapore is leading the way and setting the standard in digitalisation in many ways – especially compared to the rest of the world.
The Smart Nation initiative has proven to be a very powerful approach in combining public and private sector actions to drive the adoption of digitalisation and IoT. Following this example, we have also seen the neighbouring countries actively working on various IoT opportunities.
Within the leadership of these organisations deploying IoT, what do you see are the primary motivations?
Jukka Salmikuukka: Quite naturally it is usually about money – often IoT enables significant cost savings or opens new revenue opportunities.
More and better data combined with advanced analytics helps healthcare to operate more efficiently and provides more accurate care for patients.
Elevator and escalator companies such as ours can predict possible upcoming problems and neutralise those before issues arise allowing the people flow in busy buildings and cities to continue without interruptions.
The better retailers can understand their customer's behaviour and preferences, the more successfully they can tailor their offerings for them.
Hotel operator may solve their service personnel challenges by deploying delivery robots to manage in-room deliveries. Numerous similar examples can be found in many industries.
At the same time, IoT can also play a significant role in helping organisations achieve their sustainability targets – IoT solutions can help eliminate waste, minimise energy consumption or achieve carbon-neutral operations, which besides providing financial benefits is also good for the planet.
Similarly, IoT can future-proof buildings for owners, so they can more accurately plan their future investments throughout the building's lifecycle.
How do you see these IoT deployments impacting other initiatives like transformation, modernisation and many more?
Jukka Salmikuukka: I would like to use a very worn-out cliche here: "everything is connected". IoT is one of the key enablers for transformation, modernisation, and renewal.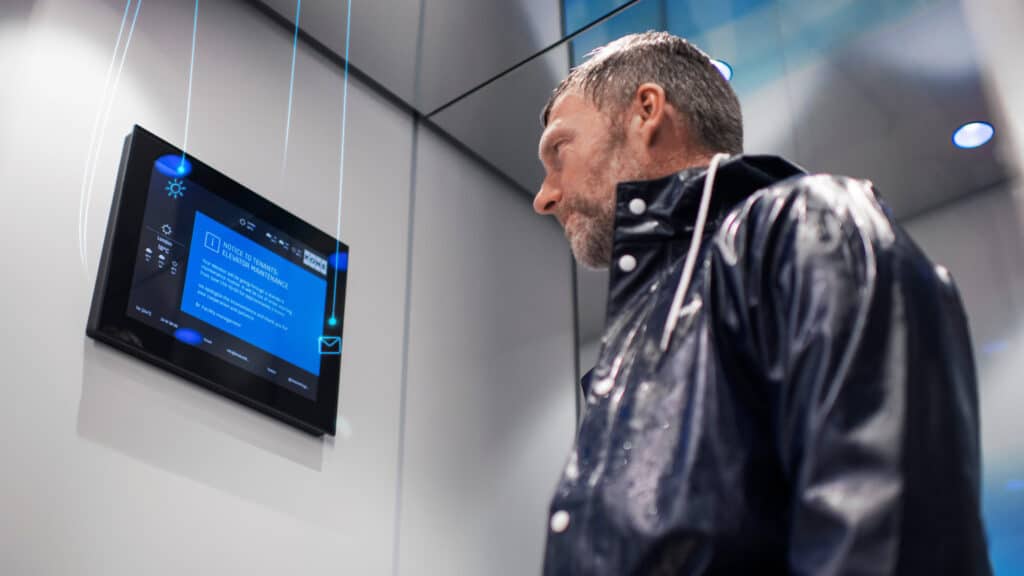 IoT has changed and will keep on changing the world – the way we do things, how we work, how we play and how we live. Some jobs may disappear thanks to IoT, but new roles will emerge because of it.
Therefore, IoT deployments should be seen as tools and enablers to achieving the targeted transformations and other changes.
Given that security is a rising concern for businesses, how should enterprises deploying IoT manage the security strategy of the company?
Jukka Salmikuukka: Data security is a top priority when we speak about IoT. When leveraging IoT, security cannot be something that you "add" on top of the solution in the end.
It must be designed into the solution from early on to ensure that there is comprehensive, end-to-end security in place in a way that can be managed and updated when needed.
This type of comprehensive security management can be achieved only through systematically organised processes and practices that are applied throughout the entire organisation and in collaboration with the right type of partners.
As we step into 2023, how should enterprises review IoT deployment strategies to ensure that these initiatives meet expectations?
Jukka Salmikuukka: I believe everybody agrees that no organisation can walk away from digitalisation, but we all need to have a clear strategy and plan for it. It is very important to pick the right partners with whom the IoT initiatives can be carried out successfully.
The IoT and technology landscape is evolving so quickly that organisations need to stay on top of all the possibilities new technology can enable, being those digital twins, metaverse or anything else. This understanding combined with systematic technology roadmaps helps organisations deploy IoT successfully into their operations.