At the IoT Asia+ event in Singapore, Sathvik Rao, principal director of Accenture's Industry-X declared that businesses have been transforming themselves and become more resilient, while customer behaviour has also changed significantly.
He noted that the continued shortfall in the availability of skilled workers has spurred the adoption of robotics, automation, AI augmentation and connected operations.
Challenges of IIoT adoption
As with many emerging technologies, challenges await organisations looking to tap the potential of IoT to improve the company's competitiveness and business value.
For Rao, the most immediate challenges relate to ensuring operational technology (OT) and information technology (IT) security.
"In addition, device security and operation, power constraint and battery management issues, as well as the growing problem of chip shortages, also need to be resolved," he continued.
Ajithkumar Nandakumar, VP for strategic initiatives, IOT practice at Hitachi Vantara, says IoT pilot projects are focused on the innovation factor rather than the business outcome. He also noted that legacy systems with their proprietary protocols are still siloed. Efforts to link them to the rest of the enterprise often undermine the potential benefit.   
Part of the value proposition of IoT devices and sensors is the data they acquire. According to Andrew Ling, head of industries and customer advisory at SAP Hong Kong, there remains a lack of correlation between the IoT data collected and how it could be used to improve processes and create business value.
He also commented that data for many organisations are stored in silos. He posits that companies are collecting IoT but not holistically, as different business units within a company adopt IoT technologies for different reasons.
"They might collect IoT-generated data on the workforce, machinery, and process efficiency. But these multiple sources of data are, however, isolated, and not fed into an end-to-end platform," he added.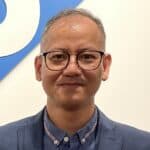 "Without an end-to-end ERP or data management system that can integrate and harmonise the mass volume of data, it defeats the purpose of the investment. Having an end-to-end integrated system can facilitate data to run throughout the system and generate business insights."

Andrew Ling
Strategies for accelerating IoT integration
While use cases abound for IoT in both commercial and industrial applications, the environment must remain conducive to encouraging adoption.
For Nandkumar, the path to IoT adoption begins with a business outcome in mind. He posits the need to plug the business-IT alignment gap.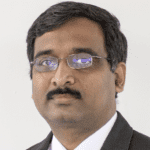 "Most IoT programs will involve custom-built solutions combined with out-of-the-box software across multiple vendors spanning across business & IT. They must work with a partner that cannot just define a roadmap and deliver on an IoT-based innovation project but also has the experience to scale and cross the business & technology partner ecosystems."

Ajithkumar Nandakumar
He cautioned that planning is very important in an IoT project. Typical innovation projects are kicked off with minimal planning since they are considered test beds.
He warns that scaling an innovation project (with little planning) will meet with failure since due diligence and proper planning are often skipped in urgency to test out new technology.
"The third critical factor is to look at IoT projects holistically over the longer term. This means considering combining them with other emerging technologies and looking at a longer horizon for profit and returns.
"IoT projects do take time to deliver outcomes and work best as part of a larger transformation initiative. Measuring outcomes from IoT projects in isolation does not deliver the expected outcomes, leading to early scrapping of IoT pilots," continued Nandakumar.
Kickstarting the adoption of IoT in Asia
One strategy often cited by consultants and industry practitioners is starting small to get those quick wins.
SAP's Ling explains that for quick wins, companies should map out how IoT technology can improve and optimize specific work processes and measure the time or resources saved.
"These use cases could illustrate what IoT technology can achieve and contribute to creating business value. Successful use cases can be baby steps for companies to develop a more holistic IoT roadmap and elicit funding and executive support," he concluded.
For this part, Nandakumar suggests that Asian enterprises establish clear ownership for their IoT programs and form teams that cut across organisational functions and stay focused on the business value outcomes.
"Firms should also select the right pilot use cases that directly impact core business outcomes. This is where they can learn from some of the successful programs in other markets and start with such successful use cases but adapt it to their specific business context," he added.
He commented that IoT architecture, even a pilot, should be designed with scalability in mind than just for meeting the immediate use case scope and needs. Another factor to consider upfront is on building the technical talent and skills needed in the program. This is quite crucial for execution and success.
"In addition, while designing architecture and making technical choices, it is important to focus on the interoperability of systems. It is key to solve this upfront to successfully scale and improve adoption beyond the pilot.
"Finally, there can be never enough emphasis on change management in an IoT program. Many pilots have failed because they were treated as mere technical projects. Asian firms need to approach such pilots with a change management mindset and thereby have the right talent, governance and business alignment upfront to accelerate the adoption of the IoT project beyond the pilot project," concluded Nandakumar.