Swedish furniture manufacturer and retailer IKEA said it will be investing heavily to further develop its smart home range of products.
As part of this new direction, the company will expand its IKEA Home smart as a separate business unit. This is the biggest new business in the company since the establishment of Children's IKEA in 1997.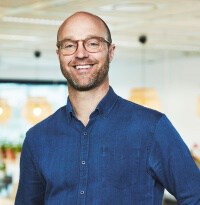 "At IKEA we want to continue to offer products for a better life at home for the many people going forward. In order to do so we need to explore products and solutions beyond conventional home furnishing," says Björn Block, head of the new IKEA Home smart business unit at IKEA of Sweden.
IKEA has 422 stores worldwide across 50 markets, including Asia-Pacific.
A big boost for widespread IoT adoption
IKEA's major bet into the smart home market might be the boost IoT suppliers are looking for that would take the technology into mass market adoption.
The company has established great relationships with major digital companies and has become a recognised player in the space of smart homes and innovation.
"By working together with all other departments within IKEA, the business unit of IKEA Home smart will drive the digital transformation of the IKEA range, improving and transforming existing businesses and developing new businesses to bring more diverse smart products to the many people. We are just getting started," said Block.
IKEA Home smart started as a project in 2012 with the goal of incorporating digital elements and technologies into the company's products. Since then, it had launched products for wireless charging and smart lighting. Recently, it ventured into smart sound at home together with SONOS.
Meanwhile, IKEA also created an own eco system and app for smart lighting first introduced as TRÅDFRI, and in June was renamed to IKEA Home smart app.