The first batch of newly installed smart parking meters will start operating tomorrow across Hong Kong as the city's Transport Department starts phasing out existing ones put in place between 2003 and 2004, which are now nearing the end of the serviceable life.
The smart parking meters are part of the department's smart mobility initiatives.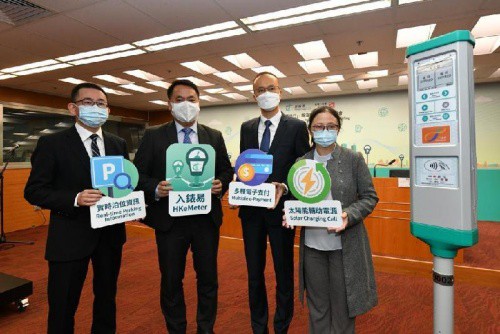 The smart parking meters are fitted with sensors that use  millimetre wave radar to detect whether roadside parking spaces are occupied. The sensors are only capable of detecting the occupancy of parking spaces, and will not collect any personal information, details of vehicle types or vehicle registration numbers.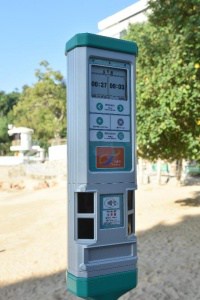 Real-time information from the smart parking meters will be disseminated through  three channels: the new mobile app called "HKeMeter"; the mobile and web versions of "HKeMobility";  and, the Public Sector Information Portal (data.gov.hk) to assist motorists in finding vacant parking spaces. Providing real-time information to assist motorists in finding vacant parking spaces, these new parking meters reduce the time required locating parking spaces as well as the amount of circulating traffic.
Features of the new parking meters include:
Support for multiple payment systems, including the smart card Octopus and contactless credit cards such as Visa payWave, MasterCard Contactless and UnionPay QuickPass; as well as the Faster Payment System; AlipayHK; WeChat Pay; and Union QR
Support on-site and remote payment of parking fees through, HKeMeter. The mobile app supports iOS and Android mobile devices, and is available free for download
To date,  44 new parking meters at three locations in Central, Tuen Mun and Clear Water Bay last month as part of the final on-site tests. These meters will be put in service tomorrow.
At present, there are about 18,000 metered parking spaces in Hong Kong with about 9,800 parking meters installed. The Transport Department said these parking meters will be replaced in phases and are expected to be replaced with the smart meter by the first half of 2022. In total, the Transportation Department expects to install about 12,000 smart parking meters.