China-based robotics startup HAI Robotics is set to expand its global operation networks and to optimise management of its supply chain, as the company recently received two new continuous rounds of financing totalling about US$200 million.
"Our major future orientation will centre on expanding the overseas market and localize our service," said Richie Chen, the company's founder and CEO.
HAI Robotics believes it has an edge over overseas counterparts in many aspects, including project cost, technology and customisation capability, because of its experience catering to the various demands in the dynamic Chinese market.
The Chinese startup launched the world's first autonomous case-handling robotics (ACR) system—HAIPICK in 2015. The HAIPICK robots can pick and place totes or cartons on storage shelves up to 5 to 7 metres high and are able to carry up to 8 loads to continuously feed goods-to-person picking stations.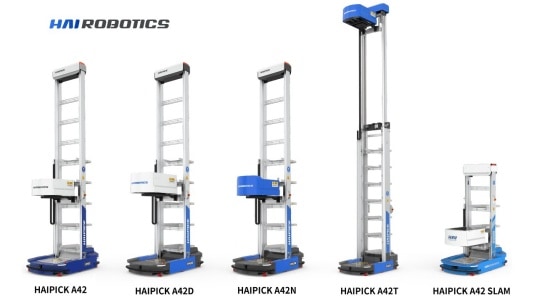 The HAIPICK robot has stood out from similar mobile robots with the ability to carry cartons as well as individual totes and to bring multiple cases to pickers or conveyors in one movement. It can help realise warehouse automation in just a week, increase storage density by 80-130%, and improve staffs' work efficiency by 3-4 times.
HAI Robotics recently entered the Australian market with its deployment at Booktopia, the country's biggest online book retailer. The Chinese company's autonomous robots to handle packing and dispatch orders at Booktopia's 14,000sqm distribution centre at Lidcombe, New South Wales, boosting its efficiency by 800%.
Surging market in warehouse automation
The global supply chain and warehousing logistics market in the past years has seen a surge of automation transformation. According to LogisticsIQ market report, the warehouse automation market is expected to worth US$30 billion by 2026, at a CAGR of 14% since 2019.
HAI Robotic expressed committed to technological innovation to get ahead of competitors in the warehouse automation market.
Guo Shanshan, a partner of Sequoia Capital China, said that HAI ROBOTICS has made itself an exemplar in the logistics sector with its ACR system.
The HAIPICK system first waded its way first through shoes and apparel projects in the wave of warehousing automation. To date, the company has been running over 200 projects around the globe with more than 2,000 ACR robots deployed, accounting for 90% share in the ACR robot market. It has paired up with dozens of global logistics and supply chain leaders, including LG CNS, MHS, MUJIN, BPS, Savoye, to name only a few.
"The case-handling robot is riding on the market trend that shifts towards smaller workflows, such as from pallet-picking to totes-picking. We're very pleased to see the company's fast growth with good innovation," Guo said.
HAI Robotics has a yearly turnout of 10,000 robots at its 18,000 sqm factory in Dongguan, China. IT has five subsidiaries in Hong Kong, Japan, Singapore, the U.S. and the Netherlands, serving customers from more than 30 countries and regions. The company has acquired more than 400 global patents for core intellectual properties involving positioning, robot control and warehouse management.