While machine-to-machine (M2M) technology has played an important part in companies' discussions for several years, it appears that the focus is shifting towards machine-to-human (M2H) technology, finds GlobalData. According to the leading data and analytics company's Company Filings Database, M2M discussions declined by 31% in 2022 compared to 2021.
Connected cars, smart cities, smart streetlights, virtual reality, logistics, smart homes, security applications, and industrial process automation are among the trending examples of M2M and M2H interactions.
GlobalData analyst Misa Singh says: "As discussions increase, it will be important for companies to consider the potential ethical implications of its use. As such, it will be interesting to see how this trend develops in the coming months and years."
Apacer Technology mentioned replacing conventional factories with a timely, quantitative, and transparent management mode to help contribute to the manufacturing industry's digital transformation.
Al Yah Satellite Communications indicated that M2M allows concurrent data collection from numerous sites including position data, data from external sensors, and data from peripheral devices.
Radius Global Infrastructure communicated that next-generation technologies and new applications for wireless communications will lead to new players or increased demand in the wireless industry, which may include firms engaged in the ongoing development and deployment of M2M applications.
Tata Communications discussed encouraging the growth of its digital business through interface connectivity of M2M and M2H with the company's industrial Internet of Things (IoT) and smart cities. The company's plan for the smart city includes smart streetlights and smart meters, which have increased the efficiency of utility operations.
According to Misa, M2M connections are the fastest-growing IoT category, expected to surpass 15 billion devices, according to Skyworks Solutions.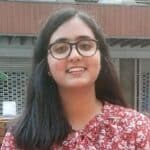 "To expand automation, improve communication and self-monitoring, and smart machine productions that can evaluate and diagnose problems without human assistance, large-scale M2M communication and the IoT are integrated."

Misa Singh
"Furthermore, it is anticipated that 5G will enable next-generation IoT and M2M applications. For instance, autonomous vehicles and virtual or augmented reality," she concluded.