With the adoption of edge computing, multi-cloud, 5G and IoT, business data is increasingly distributed across geographically dispersed locations, making it harder to secure and manage.
To adapt to this changing environment, organisations need a new modern data centre architecture that delivers reliability through automated data centre operations, scalable performance to support the most stringent workloads (e.g., AI model training) and comprehensive data security, regardless of where the data resides.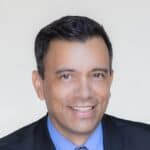 "Data centre infrastructures are getting more complex and distributed. Traditional firewalls need to become more easily extensible to dynamically align with how the infrastructure is evolving. Juniper's new security fabric meets market demands by allowing customers to integrate existing routers and firewalls," said Mauricio Sanchez, Sr. research director, enterprise networking and security at Dell'Oro Group. 
The new Juniper Connected Security Distributed Services Architecture integrates Juniper's unified security management paradigm with (claimed) best-in-class routing and AI-predictive threat prevention to bring much-needed operational simplicity and scale to data centre security.
In addition, four new high-performance firewall platforms deliver unmatched performance in a compact footprint that minimizes cost, space and power consumption.
The vendor claims its Connected Security portfolio provides a secure bridge for customers to facilitate their transition to a modern data centre, at their own pace.
This is achieved via the following unique innovations:
Juniper Connected Security Distributed Services Architecture: Juniper is the first in the industry to deliver an architecture design that fully decouples the forwarding and security services layers that have traditionally been combined in a single firewall appliance.
By decoupling these layers, customers can utilise their existing Juniper MX series routers as intelligent forwarding engines and load balancers. This unique design gives customers independent scaling flexibility without chassis limitations, multi-path resiliency and cost efficiency.
When coupled with Juniper Security Director Cloud, the operational experience is as simple as managing one logical element, regardless of the quantities and form factors of any additional firewall engines added to the architecture.
AI-predictive threat prevention: Building on Juniper's Adaptive Threat Profiling and Encrypted Traffic Insights, AI-predictive threat prevention automatically generates custom signatures unique to the customer's environment through a proxy-less architecture. Coupled with AI, customers gain even more effective malware prevention at line rate.
Additionally, the enhanced URL filtering solution provides more granular control, with more than 200 categories to choose from and support for up to 200 languages, as well as a new portal for better insights on web content and easy recategorization.
The AI-powered security solution enables customers and partners to predict and find real threats faster, leaving human experts to focus on more strategic security tasks.
Four new best-in-class high-performance firewalls: The new Juniper Networks SRX firewalls (SRX1600, SRX2300, SRX4300, SRX4700) are 1RU in size, scale up to 1.4 Tbps and include built-in Zero Trust capabilities, delivering the industry's highest firewall throughput performance per rack unit.
The new platforms feature wire-speed MACsec along with natively embedded TPM 2.0 chips and cryptographically signed device IDs that allow security administrators and network operators to easily verify the trust posture of devices remotely and mitigate the risks of supply chain attacks.
These new firewalls, like the whole SRX family, support industry-standard EVPN-VXLAN Type 5 integration, providing full fabric awareness to security operators and allowing them to respond to threats faster.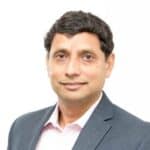 "A new modern data centre architecture is needed that delivers reliable automated operations and high-performing connectivity, all without sacrificing security within and between data centre locations," said Praveen Jain, SVP and GM, AI clusters and cloud-ready data centre, Juniper Networks.
When combined with Juniper's Connected Security Distributed Services Architecture, these additions to the Juniper SRX series family offer customers even more options to build and expand their data centre architectures securely and with sustainability objectives top of mind.