Logistics experts predict machines will take over 50% of workplace tasks by 2025, according to the latest report released by DHL last week.
Entitled the Future of Work in Logistics, the report pointed out the multiple forces of change – from shifting demographics, technology advancement, to the Covid-19 pandemic – that are coming together to change long-established status quo at a pace and scale never seen before in the logistics industry.
"The convergence of these forces will transform the way each of us works, to varying degrees – some jobs will require the use of new tools, some jobs will no longer be needed, and many new jobs will be created," the report said. "While this may seem like a far future topic for some, at the time of writing, severe supply chain labour shortages are so severe it's making front page headlines around the world."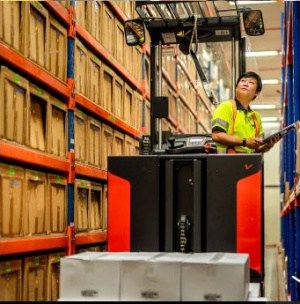 The report incorporated perspectives from over 7,000 logistics professionals around the world. From truck drivers and warehouse workers to supply chain planners and data scientists, the industry is already grappling with a growing labour shortage and a war for talent.
Technology advancement
The DHL report noted that the most recognised force sustaining the current pressures for change in logistics and reshaping the Future of Work is the advancement of technology.
Continual improvements in the realms of digitalisation, automation, and artificial intelligence (AI) are already having a significant impact on jobs, workplaces, and entire sectors around the world, further permeating all parts of the supply chain every year.
To date, the report cited sources saying that 29% of all current workplace tasks are done by machines. This is expected to grow to 52% by 2025.
"Logistics can now adopt once infeasible or cost-prohibitive technology, thanks to important technological breakthroughs in recent years involving sensors, batteries, wireless communication, data storage, computing power, and material sourcing," the report said. "It is only with these modern advancements that augmenting and automating technologies have become unlocked and accessible to supply chains, opening the door to further developments."
Here are some interesting facts – based on various third-party research – about several important technologies that will drive the digital transformation of logistics:
From 100 km (60 mi) in 2017 to 1,099 km (683 mi) in 2021 – range of electric light commercial trucks
10 hours over 1,530 km (951 mi) – delivery time saved with a semi-autonomous truck
10,000 different items with 99% accuracy – picking and packing performance by robot arms
US$1.5 billion – amount spent on robotic process automation (RPA) software in 2020
815 km (506 mi) – range of new all-electric airplanes
1,000 devices per meter – connectivity provided by 5G
80% price decrease, 2x read accuracy, 4x range – RFID tags over last decade
With the increasing diffusion of augmenting and automating technology into supply chains, the DHL report said workers on facility floors and in the office are seeing their tasks transform and new roles emerge.
However, despite the acceleration of breakthroughs, DHL does not foresee for the logistics industry an instant and dramatic "flip of the switch" from human labour to automation.
"Instead, we see a gradual period of change over 30 years in which more roles will collaborate with technology in the workplace instead of competing with it," the report said. "Furthermore, we anticipate an uneven application of technologies around the world, with some regions and teams along supply chains experiencing slower or smaller changes than others."
Changing demographics
Meanwhile, the big highlight of the report is the shifting demographics within the industry and the need to attract the technology-savvy Millennials and Generation Z to make a career in logistics.
For the logistics industry, the report states the demographic shift builds pressure at both ends of the demographic curve.
As more Baby Boomers retire, Generations Xers – those born between 1965 and 1980 – are expected to take on the leadership roles in the logistic industry. This generation has seen the steady progression of technology advancement in their lifetime from analogue to digital through the advent of the internet and the beginnings of e-commerce.
Today it is estimated that over 50% of all leadership roles are held by Gen Xers, and this generation will become the most senior and experienced supply chain employees in the coming decade.
"Organisations are concerned about a brain drain of institutional knowledge as older employees with decades-long experience and know-how begin leaving en masse for retirement. On the other end, they are eager to backfill vacant positions and attract new talent."
Indeed, Millennials born between 1981 and 1996 are expected to fill the bulk of new openings. As the first generation to grow up with the internet and the worldwide proliferation of digital technology, they will help drive the digital transformation of the global supply chains. This age group is expected to make up 40% of the working-age population by 2030.
Growing influence of the younger generations
Besides the Millennials, the report pointed out that the future of logistics lies in attracting Generation Z – born between 2012 and 2025 – to work in the industry. Although this generation is still years ahead from joining the work force, they are often considered true digital natives and are already the largest generation alive at 26% of the world's population.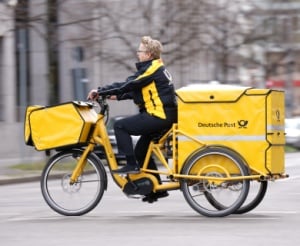 As Millennials and Generation Z now make up the majority of the global workforce and wield a significant amount of power as consumers and employees. Together they are amplifying pressure on the logistics industry to meet new expectations around sustainability, diversity & inclusion, employee well-being, and tech-forward environments.
"This continued transformation of people in the workforce is accelerating a shift of values in the workplace. Workers are making new decisions about the conditions under which they will provide their labour and skills, the types of organisation for which they are willing to work, and the rewards they expect in return for their time and effort.
"While everyone has their unique set of preferences and goals, they are also often heavily influenced by the period in which they came of age – that is to say, different generations generally have markedly different attitudes and values about the concept of work," the report said.
The report offers an interesting glimpse of how these two generations view these four areas based on various third-party studies:
50% of Millennials would consider quitting their current job to work for an organization they consider to be more environmentally friendly.
34% of Millennials and 38% of Generation Z believe systemic racism is widespread in their workplace.
50% of Millennial and 75% of Generation Z workers have left a job for mental health reasons.
1 in 6 young workers have already quit a job "because their employer did not provide the proper technology for them to do their job."
80% of Generation Z members surveyed around the world want to work with cutting-edge technology.
"To succeed, organisations need to deploy strategies that will attract, retain, develop, and motivate workers in the digital era," the report said.
The report also cites the big impact that the current COVID-19 has on the global supply chains, greatly accelerating the digital transformation of logistics.
"Many roles – from customs agents to customer service representatives – suddenly faced strict occupancy limits or could no longer come into the office altogether. Organisations are having to quickly source and deploy the equipment, skills, and collaboration tools to enable remote work, as well as allow for new work schedules. Visibility tools, automation, contactless and flexible delivery technologies, and IoT sensors to track shipments are just some examples of technology acceleration as a result of Covid-19."
The report added: "While things are still fluid in our 'new normal' it is clear that some things will never go back to the way they were, and a new way of life and work has emerged. This new Future of Work is here to stay.