Global Market Insights (GMI) says the IoT device management market exceeded US$1 billion in 2021 and forecasts it to grow at over 25% CAGR between 2022 and 2028, attributing this growth to the proliferation of connected devices.
The firm says COVID-19 has increased the adoption of connected devices across various end-user industries with their ease-of-use feature. Connected devices help in improving customer experience and provide enhanced services. The increased use of IT devices will likely spur demand for IoT device management.
China
GMI noted that in China, smart manufacturing applications will achieve nearly 30% gains leading up to 2028 fuelled by digital transformation efforts across the manufacturing sector. These include the adoption of advanced technologies like augmented reality and remote control among others.
The 2021 Ericsson IndustryLab report forecasts that manufacturing enterprises will become 80% automated in the next 10 years. Among the tools said to see greater use include AI software, video recognition, augmented and virtual reality, co-bots, video recognition, digital twins, automated guided vehicles (AGVs) and exoskeletons.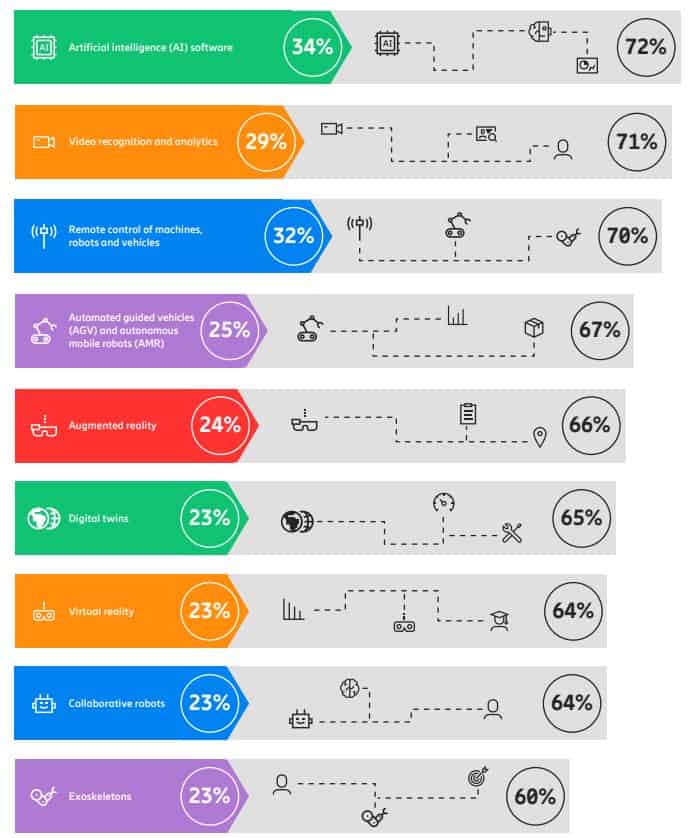 As many as seven-in-10 manufacturing enterprises say that they plan to deploy five or more production tools enabled by advanced wireless networks, such as 5G, within five years.
The Ericsson report pointed out that most manufacturing enterprises have emerged largely unharmed from the worst effects of the global Covid-19 pandemic, with 69% reporting an unchanged, or even improved, financial performance since lockdowns began.
Device management
GMI says industry participants are forming strategic partnerships to develop advanced and integrated IoT device management platforms. In February 2022, Device Authority and Avnet for end-to-end IoT security management. Avnet has integrated Device Authority's KeyScaler platform into its cloud computing IoT device management platform to help customers manage their IoT devices.