Semtech is collaborating with UnaBiz to enable Sigfox 0G technology on Semtech's LoRa Edge and the next-generation LoRa Connect platforms.
This collaboration will enable customers to develop solutions that combine LoRaWAN and Sigfox 0G technologies, providing global coverage for more IoT use cases such as asset management through ultra-low power geolocation in industries including supply chain and logistics.
LoRa Edge and the LoRa Connect transceivers feature multi-band connectivity, ultra-low power Wi-Fi and GNSS scanning capabilities in a single monolithic silicon. These make them highly cost-effective platforms for IoT and geolocation applications in the global unlicensed LPWAN market, ensuring wide coverage.
Simplifying IoT deployments and enhancing global availability based on the combined network's coverage will enhance the options and opportunities for developers to create world-class solutions.
UnaBiz joined the LoRa Alliance as a Contributor member recently following a series of partnership announcements with several LoRaWAN ecosystem members.
In April 2023, UnaBiz opened up the Sigfox device library to the public and IoT community to build bridges with all IoT communication technologies and power sustainable business growth.
The open device library facilitated the validation of the Sigfox 0G technology with the LoRa Edge platform.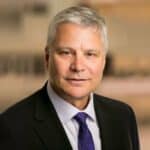 Tom Mueller, executive vice president and general manager of the IoT System Products Group, Semtech, says the collaboration aims to create a cost-effective, single SKU platform for customers to benefit from the best available network coverage globally and we are enabling LoRa Cloud geolocation across these networks, bringing ultra-low power Wi-Fi and GNSS sniffing for logistics and asset tracking."
For his part, Remi Lorrain, vice president of convergence at UnaBiz says: "By accelerating technology convergence at the device and software layer, we provide our customers the freedom to select the most effective and relevant connectivity, leveraging both Sigfox 0G network and LoRaWAN coverage, based on their business requirements and sustainability goals."