The open LoRaWAN standard has become the market leader driving industrial evolution to Industry 5.0 globally. Industry 5.0 builds on Industry 4.0 by incorporating the human element, guided largely by environmental, social and governance (ESG) initiatives that seek to strengthen sustainability, efficiency and quality of life for the world's citizens.
The LoRa Alliance ecosystem delivers end-to-end solutions across the value chain, which enable holistic digital transformation––encompassing technology, data, new workflows, and operational realignments––needed to achieve industry 5.0's objectives.
Donna Moore, CEO and chairwoman of the LoRa Alliance noted that over the past few years, the LoRa Alliance has demonstrated how LoRaWAN supports people, the planet and profit.
"These concepts are fundamental to the ideas of Industry 5.0, which aims beyond efficiency and productivity as the sole goals and reinforces the role and the contribution of industry to society with more human-machine collaboration and human-centric solutions," she added.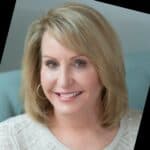 "Globally, businesses are recognising that achieving business goals takes more than operational improvements, people and technology must work together to bring about change. LoRaWAN has taken a leadership position in this arena with millions of deployments that ultimately focus on increasing sustainability and improving quality of life."

Donna Moore
"The evolution to Industry 5.0 is not possible without the use of open standards, backed by a strong ecosystem that offers a choice of vendors and endless innovation. This is also why so many organisations worldwide are adopting the LoRaWAN standard to drive their holistic digitisation initiatives," insisted Moore.
Trends Driving Industry 5.0
The growth of governmental regulations for monitoring to ensure safety, such as New York City's requirements to monitor for gas leaks. Using LoRaWAN for real-time monitoring has accelerated shut-off times by 6X, according to LoRa Alliance members Senet and ProSentry, saving lives and property.
A rapid increase in P&C insurance premiums, reported to be more than 300% since 2017. Water damage claims are the single largest category of losses contributing to rate increases, accounting for US$300B in global water claims annually. This is leading insurers to transition to a prevention mindset, encouraging building owners and operators to adopt leak detection technology. LoRa Alliance member Kairos reports that its LoRaWAN flexible leak detection sensors have eliminated water claims for more than 8,000 apartment units since installation and achieved a 6-month ROI on average for asset owners following system installation.
The need for residents' privacy is also driving LoRaWAN adoption in residential buildings, as it allows for facility monitoring and optimisation without capturing or transmitting any personally identifiable information.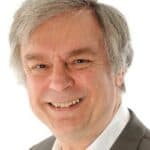 According to Robin Duke-Woolley, CEO and chief analyst at Beecham Research, surveys consistently show that LoRaWAN is the rising star for LPWAN sensor deployments in the smart cities, buildings and utility sectors and also gaining ground rapidly in manufacturing, agriculture, and other high-priority sectors.
"The value that LoRaWAN brings as an open standard makes it inherently agile and encourages innovation across industries," he continued.
Moore added that LoRaWAN's strengths—open standard, strong security, low power, battery-operated, long-distance transmission, low capital and operating expense—make it the leading LPWAN for IoT and the natural choice for Industry 5.0.
She added that massive LoRaWAN deployments are paving the way to meeting ESG goals and the adoption of Industry 5.0.