The industrial and manufacturing world has seen significant change over the past few years, and the impact of this can be best seen in the data. ABI Research estimates the worldwide manufacturing value added (MVA) reached US$16.3 trillion in 2022 – an MVA growth slightly less than the 20% growth observed from 2020 to 2021.
The 'Big 4' manufacturing nations (China, the U.S., Japan, and Germany) now contribute a higher share, accounting for 57% of the world's manufacturing value added, reflecting an increase from the previous year.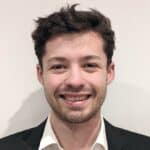 "The primary change to the largest manufacturing companies globally is the absence of electronic companies in the top 10," says James Prestwood, industrial and manufacturing markets industry analyst at ABI Research. He listed petroleum refining, mining, and automotive manufacturers as continuing to dominate the top 10 spots.
He added that while automotive manufacturing still boasts the largest factories by size, its dominant status at the top is contested by the construction of massive semiconductor plants in the United States.
"TSMC's Pheonix Arizona Plant, for example, is now the third largest factory in the world at over 5.1 million square meters. Samsung and Texas Instruments are also constructing large manufacturing plants in the United States," he continued.
Asia's manufacturing landscape
Vietnam has the second largest manufacturing sector by employment in the APAC region, second only to China, employing more people in manufacturing than Malaysia, Philippines, Singapore, and South Korea combined. The country has also seen its MVA double from 2015 to 2022.
The revenues of Chinese metal products manufacturers saw an excellent recovery in 2021 compared to its disastrous 2020 levels, jumping back up to US$680 billion from US$56 billion.
The Japanese market has not been so fortunate, with 8 out of the top 10 largest manufacturing markets seeing revenue fall between 2020 and 2022.
The United States showed interesting trends in the petroleum and coal products manufacturing market, with MVA more than doubling from US$65 billion in 2020 to US$144 billion in 2021. However, CAPEX has not seen the same growth rate in the same period, with expenditure on machinery equipment dropping from 2020 to 2021 by US$1.3 billion.
"CAPEX in other markets has similarly seen a lack of return to pre-COVID levels, with expenditure on data processing and communication services for the transport equipment and electronics markets remaining lower in 2021 than 2019," Prestwood concludes.