Industrial and Manufacturing (I&M) firms face a myriad of ever-changing challenges from rising interest rates, pressure from Governments to relocate their facilities, and increased scrutiny of their operations through an Environmental, Social, and Governance (ESG) lens.
Technology suppliers must help I&M firms evaluate the signals from outside their organizations and add agility to their operations to take out the guesswork on how issues will affect inbound supplies and their ability to meet customer needs.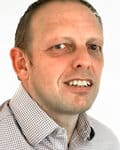 Following an evaluation of the effects of macro (i.e., inflation and demographics) and micro (i.e., supply chain and talent) factors on executives and operational staff, Michael Larner, industrial and manufacturing markets research director at ABI Research, concluded that these factors do not occur and impact a firm in isolation, and this report highlights the intensity of factors when combined with one another.
I&M firms can do very little to influence macro factors, but they can work to anticipate and contain their impact. "Conversely, micro factors, such as managing supply chains, can be, and should be, strategically optimised," added Larner.
Use cases
Successful firms can adeptly understand the trade-offs involved and devise strategies that suit their individual needs. For example, the re-opening of the Chinese economy is concentrating the minds of executives and operations teams alike.
Do I&M firms resume their activities in a market where the Government has significant sway over international firms or favour locations that provide relocation incentives? Tesla is advancing in the country by opening a facility in Shanghai, whereas Apple looks to diversify risk by having its products assembled across China and South-East Asia.
From a technology perspective, the I&M firms which are more digitally mature can better manage short-term disruptions and plan for the longer term.
"Technology suppliers must align their solutions with managing the effects of multiple factors. Investments in data analytics are essential for I&M firms to understand their operations in the short term and undertake scenario planning to align their operations to opportunities and threats in the medium term."

Michael Larner