The global supply chain during the pandemic has remained unpredictable with disruptions showing no end in sight. The Cushman & Wakefield report, The Role of Asia Pacific in Global Supply Chains, noted that with the growing importance of intraregional trade in Asia, corporations are having to reconfigure and build out their logistics and industrial networks in the region.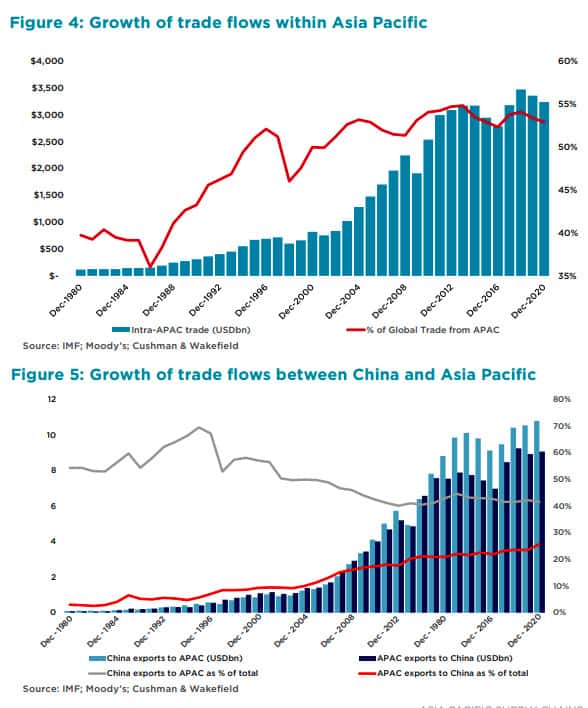 "The rising 'Asia for Asia' approach sets the stage for the growth of supply chain networks in the region, particularly in Southeast Asia and India, and also highlights the critical factors that contribute towards the optimisation of these networks," said Tim Foster, head of supply chain & logistics advisory, Asia-Pacific at Cushman & Wakefield.
So how to capture that future, FutureIoT spoke to Tim McCain, global business development, digital partner program at Rockwell Automation, for his thoughts on how to be smarter at navigating the new and evolving supply chain.
RECAP: Supply chain visibility has always been important to players in the supply chain. What was different during the COVID-19 pandemic? What has COVID-19 taught supply chain decision-makers?
Tim McCain: Many corporations who spent years establishing extended supply chains with offshore dependencies were disrupted due to COVID shutdowns.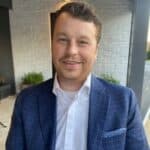 The impact varied by region and industry but the sharp decline in consumer demand and resource availability in certain markets created a "ripple" similar to the supply chain concept of the "bullwhip" effect.
There was a combination of dramatic changes in consumer demand in specific industries and spot closures making nodes in the supply chain unavailable which made planning and forecasting difficult, to say the least.
We've seen preventative reactions take shape with organisations reshoring manufacturing and increasing critical inventory. It's easier to buy more inventory than build new plants, but reshoring of manufacturing is occurring.
The lesson for supply chain decision-makers is that improved supply chain visibility means you have access to more real-time data that can be coupled with investments for enabling resiliency and greater agility to adapt to future disruptive events (ex. forecasting and demand planning tools utilising analytics).

Tim McCain
What is hindering the adoption of traceability technology and practices within the supply chain? What needs to happen for better visibility/control of elements of the supply chain?
Background: The Forrester commissioned the report, Increase Brand Loyalty and Generate ROI with Improved Traceability, revealed that almost half of companies surveyed lost up to 60% of sales income each year due to counterfeiting, while almost 9 out of 10 reported the 'grey market' as problematic to them. However, 45% feel that they are prevented from implementing practices that might help mitigate these elements through a lack of a clear path to ROI.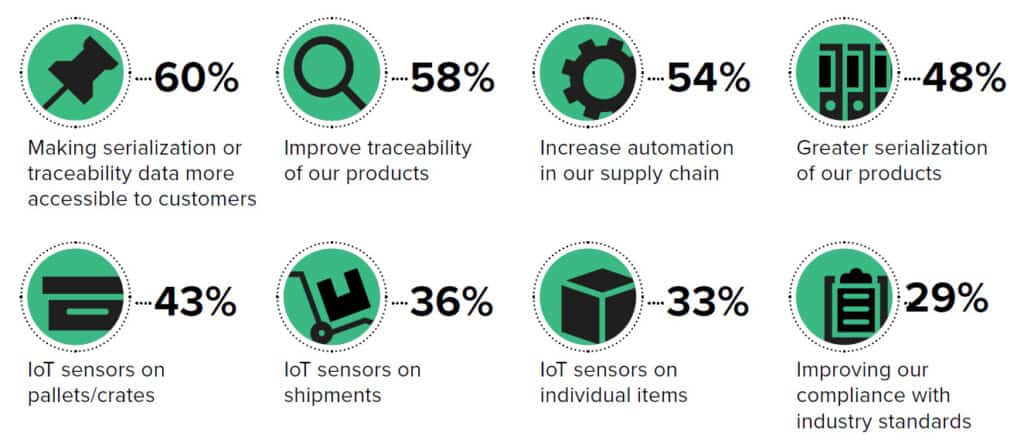 Tim McCain: (Citing the Forrester report) Historically, the catalyst for many organisations to invest was regulatory compliance. Compliance as a trigger leads to organisations seeking compliance at the lowest possible cost.
Many traceability systems are implemented to address a specific need and don't offer the flexibility to address multiple use cases.
The investments to improve visibility will need to be justified by a combination of use cases that span organisational business functions.
Concerns on integration complexity and ROI to justify upfront non-recurring costs to implement mass serialization and end-to-end traceability are the root cause for organisations not investing faster.
What was also notable from the Forrester survey, while organisations were looking to make a business case to invest, many saw a negative impact on their topline due to counterfeit and grey market activities.
Seems as if a compelling financial justification to invest in serialization and traceability infrastructure could be made for deterring small percentages of the current counterfeit and grey market activities.
For true sustainability to be practised by participants in the supply chain, what needs to happen? What is the relationship between traceability and supply chain visibility?
Tim McCain: A combination of business environment factors such as regulatory evolution, industry standardisation, and organisational discipline will lead to sustainability practices.
New forms of regulation are coming. For instance, publicly traded companies along with the broader financial services industry will see more formalised guidance from the SEC on environmental impact and climate-related disclosures.
Companies shouldn't wait for regulation because consumer expectations are evolving in parallel. Take as an example the Food & Beverage industry (in the US) where consumers prioritise information on ingredients today but are clearly becoming more ESG conscientious.
Improved transparency will support evolving consumer behaviour and enable supplier trust and brand loyalty. Industry associations like FMI are taking steps to help constituents assess overall transparency and identify specific areas for improvement.
Industry Standardisation on information format (ex. standard barcodes and QR codes) will help reduce the cost of adopting systems to enable visibility. GS1 digital link is an example that will force a certain degree of multi-party conformance but also guide individual organisations on a path to creating the necessary data-generating infrastructure that enables increased transparency.
In the months and years ahead, how should organisations prioritise supply chain strategies?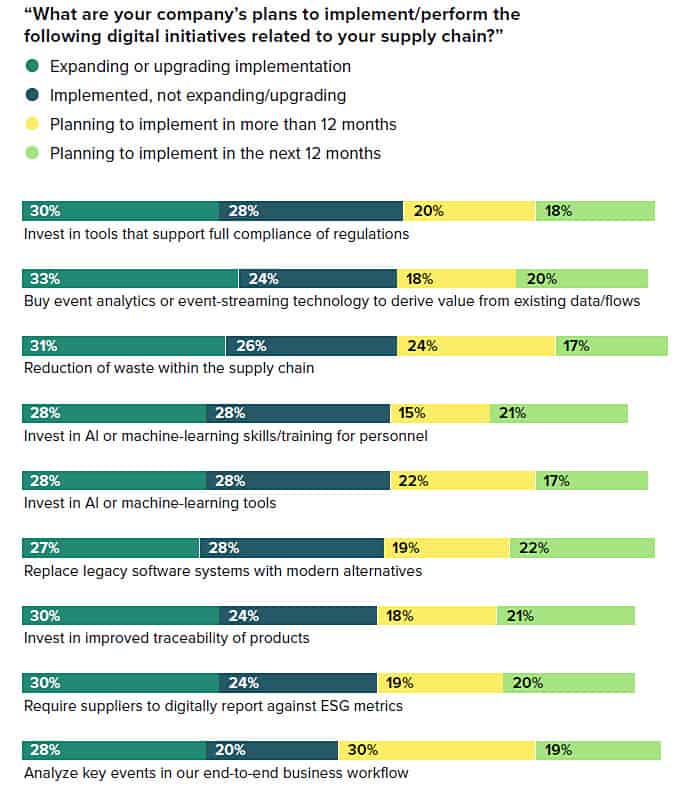 Tim McCain: We've used the terms traceability, visibility, and transparency. Let's assume the following definitions to clarify where and how these terms apply to supply chain strategies:
Traceability is the means to provide provenance (history) of materials, work in progress, and finished goods along with the actual routes.
Visibility is the means to locate and subsequently plan, forecast and/or predict within the supply chain. This definition includes external entities that are both upstream (suppliers) and downstream (point of sale) of manufacturing.
Transparency means making specific information about the supply chain available to external stakeholders.
Given the dynamic macro business environment conditions, many organisations will see changes in their own supply chain maps (complete picture of all potential actors) or face changes in their role as a supplier to their customers and will need to make investments to ensure traceability and enable visibility.

Tim McCain
Traceability investments can be justified when use cases across multiple business functions are identified and addressed. Depending on the industry there is likely lost revenue to grey market and counterfeit activity that can be recovered.
The investments in traceability enable the data infrastructure to provide visibility inclusive of advanced analytics and (external) transparency.
Transparency will be necessary for supporting ESG-related objectives and regulatory obligations.