The current macroeconomic and political global context has put increased pressure on 5G rollouts, slowing expectations for growth in the network security market compared to previous forecasts. ABI Research forecasts the market to continue a steady upward, albeit slowed, trajectory to reach US$9.2 billion by 2026.
"The criticality and resulting demand for security in 5G networks are undisputed. However, the persisting fallout of the global pandemic, with interrupted deployments of 5G, delays in spectrum auctions and the standardisation from Release 16, continue to impact the market," explains Michela Menting, telco cybersecurity research director at ABI Research.
She adds that current inflation and a potential recession in 2023 means mobile operators will face challenges for their future revenue streams (e.g., consumer spending), Operational Expenditure (OPEX) increases (e.g., energy prices driving up costs and increased price of upstream providers), and higher cost to borrow money (making investing harder).
This means that investments in security technologies and services will take longer to materialise. ABI Research sees the opportunity for URLLC and mMTC as highly promising from a security perspective compared to the security demand in eMBB applications.
A slowing market doesn't mean a passive one. She opines that this slowing condition provides more time for stakeholders, notably mobile operators and network equipment providers, to plan for security monetisation in the enterprise space in 5G telco cloud and services.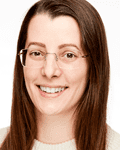 "They are faced with aggressive coopetition from hyperscalers and other new entrants, around which they will need to position themselves. As such, there is plenty of opportunity for the continued development of a lucrative and healthy security market in 5G."

Michela Menting