Smart labels based on flexible printed electronic designs are starting to move beyond the design phase into large-scale commercial production.
ABI Research says as a new tool in the IoT toolbox, these devices promise a significant expansion in the use cases and corresponding value that can be generated – initially in the supply chain market but with substantial opportunities beyond.
"Over the past 15 years, the printed electronics market for asset tracking has been driven by RFID. This will continue to remain a dominant technology. Still, the evolution of low-power IoT technologies from Bluetooth through to cellular and non-cellular LPWAN technologies is making possible the creation of RF labels with enhanced capabilities," explains Tancred Taylor, industry analyst at ABI Research.
"The cost, simplicity, and enhanced features of these devices – including range, lifespan, and data throughput – will enable enterprises to address entirely new use cases which have previously not been possible." Tancrid Taylor
Bluetooth labels like Wiliot and Reelables have driven awareness around the emerging possibilities from printed IoT. These are already seeing substantial adoption volumes thanks to the technology's maturity using very low-power chip designs.
In contrast, the market for WAN labels has been more complicated due to a higher engineering burden. The alignment of printable batteries, connectivity protocols, reel-to-reel printing, and device provisioning has proven a significant obstacle in the past three years.
While some impressive initiatives have been successful, particularly in China, it is only in the second half of 2022 that significant progress has been made on major LPWAN protocols. Announcements by Sigfox operators and partners, SODAQ (most recently with Qualcomm), NNNCo, and many others have shown that products are nearing readiness for major adoption. Behind the scenes, numerous vendors across the value chain are working on bringing to market their own designs.
Cost is only one of the many aspects of smart labels that make them attractive. Taylor says smart labels are already evolving in numerous directions from features and form-factor perspectives, which will entirely change how enterprises gather data on their assets, which will be the greatest driver of value.
"Initially, the use cases that present themselves most clearly are in the supply chain. Still, opportunities exist in retail and industrial management markets, and even in B2C markets in the not-so-distant future," he added.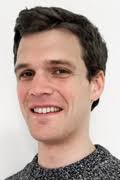 "The key is for companies to target the right use cases, understand how smart labels will function alongside the rest of IoT, and position themselves actively within the value chain to take advantage of this fast-developing market."

Tancred Taylor