Editor's note: Below is an excerpt of the recently published "Key Takeaways from Mobile World Congress 2022", a whitepaper by ABI Research. Get a glimpse of the evolving IoT ecosystem and what the future may hold.
IoT's vitals were healthy at Mobile World Congress (MWC) 2022. Companies reported average deployment sizes growing significantly, slowly changing enterprise mindsets, and lower costs of failure on Proof of Concepts (PoCs), contributing to more creativity and experimentation from customers.
Still, IoT remains a Wild West, characterised by lots of companies with lots of ideas, but poor lonesome cowboys rather than a federated state pulling together. Telecoms and hyperscalers at MWC were happy to take on the role of bringing all these players together to facilitate the implementation for customers and to help build vertically focused business cases, which has been a significant aid to the industry, but the industry remains disparate and challenging for all involved. Companies have more faith in the state of the ecosystem, however.
Mixed signals from proprietary networks
Proprietary IoT networks are still undergoing transformation. Reactions on the news of Sigfox's receivership in late January were underwhelmed; there was little confidence at MWC in Sigfox's ability to attract a strong future developer ecosystem, little confidence in the future value of its IP, and little confidence that any of the nine small bids to take over the company's IP and assets would allow it to continue in any recognisable form. It remains to be seen how service levels for its 20 million devices will be affected, as well as how far current Sigfox operators and developers are willing to go to ensure service continuity.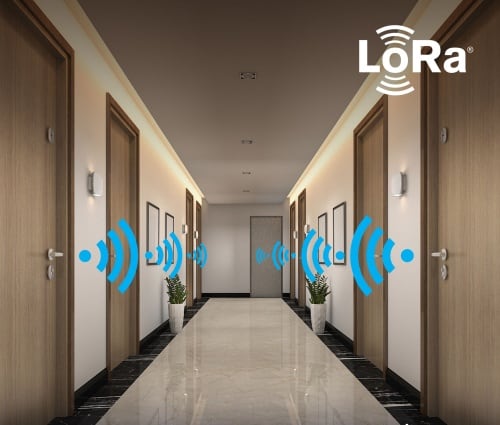 Sigfox's troubles will accelerate a trend that has been present in the developer community since 2020 at least, namely the shift of connections towards Long-Range Wide Access Network (LoRaWAN) and cellular LPWAN networks. LoRaWAN's prolific growth in the past couple of years continues to win confidence for its place in the IoT ecosystem, as it boasts a strong developer ecosystem—much stronger than just a couple of years ago.
Still, LoRaWAN has not found its static coverage, and continues to evolve. Two trends in this regard are worth noting and will bear following through 2022 and beyond: the growth in LoRaWAN private networks, which account for 80% of LoRaWAN infrastructure provider Kerlink's deployments, and the growth of Helium's people-owned public network.
While there is clearly a role for the LoRaWAN technology, what that role will be is not yet set in stone and there are pitfalls along the way: the growth of 5G private networks may be one reason for concern, the lack of native geolocation capabilities a second (Kerlink does not see so much value from it and is taking a step back in its own network-based geolocation), and Bouygues Telecom-owned Objenious' announcement during MWC week of the closure of its LoRaWAN network beyond 2024 in favour of Narrow Band (NB)-IoT/LTE-M (with NB-IoT services starting at the end of 2021) a third. Connectivity technologies are still in flux.
Skyrocketing number of satellite initiatives
MWC welcomed several satellite companies as well: Intelsat from the Geosynchronous Orbit (GEO)- satellite space, and Fossa Systems and Sateliot from the Low Earth Orbit (LEO) space. The LEO satellite market is becoming extremely crowded with satellite start-ups, with the majority of these aiming to offer data or infrastructure services for the IoT. Each offers different network topologies and configurations to target similar use-cases; an appropriate analogy for the market is that when the number of companies operating in the space increases as they have done, the stars become harder to see.
One important trend to follow will be the emergence of the NB-IoT protocol used for satellite communication.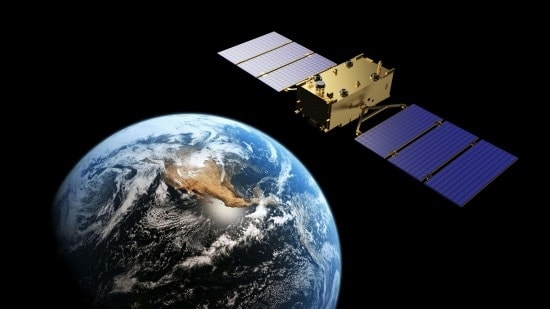 Sateliot is doing interesting things in this market, taking advantage of the soon-to-come 3GPP Release 17 which standardises the extension of NB-IoT and LTE-M for use in Non-Terrestrial Networks (NTN), or in jargon, 5G NTN NB-IoT/LTE-M. This will allow existing devices to work between terrestrial and non-terrestrial networks with no hardware change, increasing the attractiveness of public cellular networks as a go-to IoT connectivity standard. The company mentioned its intentions to launch its first satellite by the end of 2022, with two more in early 2023, which will enable them to begin commercial operations; eventually, the company intends a constellation of 256 LEO satellites, enabling latency of one minute.
It certainly won't all be smooth sailing, however. Satellite commercial deployments have a nasty habit of getting delayed, there are considerable limitations to what Release 17 facilitates for 5G NTN, and most importantly of all, the economics of LEO satellite networks often need close interrogation. While there is no doubt that satellite communications will change the face of wireless connectivity in the medium term, it remains to be seen whether 2022-2023 are the years for it: expect casualties along the road. That is not to say it's all empty talk. Major telecoms are paying close attention to opportunities for them in space as well.
IoT location technologies jostle for position
Companies specialising in geolocation for IoT were another clique that turned out in force at MWC. Some of those present and working in the space were technology "household" names, such as Polte and chipset vendor Qualcomm; others, like Nestwave, are receiving growing recognition, while still others were would-be disruptors, such as Loctio or Deeyook.
Currently, the battlefield Key Performance Indicator (KPI) is design wins with chipset and module vendors: Nestwave capitalised on its first big design win with Sequans at the end of 2021 with its announcement of a second integration with Trasna NB-IoT chipsets during MWC, while Deeyook was eager to display its integration with Infineon Wi-Fi System on a Chip (SoCs), which it had announced in January 2022.
Nordic Semiconductor and Sequans were also eager to advertise their integrations with IoT geolocation start-ups given the opportunity these afford for adding valuable services and, fundamentally, providing another compelling reason for purchasing their chips and modules.
Three topics are worth following for IoT location technologies: the shifting power balance between telecoms and chip/module vendors for offering geolocation services; the ability to offer hybrid and integrated geolocation solutions; and the complicated question of ownership of the relationship between the geolocation vendor and the end customer.
Growing interest in the long tail of IoT
The long tail of IoT is often overlooked as "future markets"rather than a diverse land of opportunity. MWC seemed to offer an alternative vision. Several companies acknowledged that markets such as asset tracking and metering have a big future, but also a big past: hardware and software ecosystems are more developed in many sub-categories of these markets, and barriers to entry are high as a result.
The response to this was renewed interest on the long tail: smart waste management, commercial building automation, city infrastructure, and other applications were on the radar for several companies looking to understand the value chain, and, most importantly, looking to understand the business case and Return on Investment (ROI) calculations that would trigger their decisions to enter the market.