Data Performance Consultancy (DPC) and Enturi have partnered for a standards-based wind turbine and data management project. The collaboration will adopt the Open Connectivity Foundation (OCF) Secure IP Device Framework and pair Enturi's wind turbine with DPC's trusted data expertise to support both businesses and individuals in achieving their sustainability goals through the use of trusted and transparent data.
DPC is supporting the integration of sensors into Enturi's portable and decentralised wind turbines. The turbines can then connect to DPC's cloud platform to manage the secure communication and management of data.
Benefits of integration
A customer application to control the turbines remotely and access live and historical data, a current challenge for the industry.
Preventative maintenance via real-time data analysis.
Data analysis to monitor and understand the impact of decisions on journeys to net zero.
Transparency of data to, for example, open up data access for carbon accounting as part of companies' decarbonization journeys.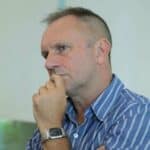 Referring to the partnership as a perfect example of how a standardised approach to connectivity and trusted data is enhancing strategies across industries, Brian Bishop, CEO of DPC and OCF president commented that as the renewable energy industry innovates, both organisations and consumers must have complete confidence that their data is safe.
"By using the OCF framework, DPC is able to not only comply with UK green energy metering requirements but with ISO/IEC standards to ensure the secure communication of wind energy data."

Brian Bishop
In February 2023, Enturi was awarded £98,000 of Innovate UK funding to accelerate system development through advanced computational fluid dynamics (CFD) simulation and rapid prototyping.
Alex Shakeshaft, CEO and Co-Founder of Enturi, says monitoring and reporting on decarbonization in a secure yet transparent way is a huge challenge for the renewable energy industry.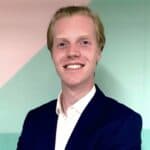 "We are thrilled to collaborate with DPC to ensure both organisations and individuals can easily monitor and report on their sustainability goals. Our vision is to diversify clean technologies to enable businesses and communities to access renewable energy solutions to make significant contributions towards net zero goals, energy security, and energy costs."

Alex Shakeshaft