A Juniper Research study has found that Shanghai is the leading smart city in 2023; ranked first for the second year in a row. Two other cities in Asia join the global top five including Seoul (ranked 4) and Shenzhen (ranked 5). New York and Toronto completed the top five at number 2 and 3 respectively.
The ranking of 50 world cities is based on an evaluation of many different smart city aspects, covering transportation and infrastructure, energy and lighting, city management and technology, and urban connectivity.
The research analysed Shanghai as leading due to its Suishenban Citizen Cloud, which provides access to over 1,000 different services for city residents, as well as its strong deployment of 5G, and its use of innovative technologies including digital twins. The leading cities in this ranking have all rolled out services that are effectively harnessing data and connectivity to improve citizen experiences.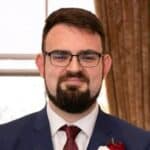 Research co-author Nick Maynard explained: "Shanghai has taken a joined-up approach to data; building not only a robust and all-encompassing data platform but also the connectivity to underpin every aspect of this. This joined-up approach is the biggest takeaway for rival cities wanting to emulate Shanghai's achievements and should be a part of any smart city initiative to ensure success."
Potential cost savings driving smart city deployments
Cost savings from smart city deployments are forecast to reach $249 billion by 2028 globally, from $96 billion in 2023; representing a growth of 158%.
Cost savings represent the monetary impacts of reduced energy usage and emissions from the deployment of smart grid, smart traffic management and smart street lighting.
These massive savings are a major driver of smart city deployments and will equate to almost 3 times the spend on smart city software and hardware by 2028; showing a clear path to return on investment for cities.