At the core of the digital universe is data. Thriving at the edge of this paradigm, where it all begins, is the Internet of Things (IoT). As a key component of the digital twin story, IoT is the enabling technology for the acquisition of data that will fuel economic growth. It is also one of the starting points of the data lifecycle.
The March 2022 update of IoT Analytics' Global IoT Enterprise Spending Dashboard, reveals the IoT market grew slightly slower than the 24% forecasted last year attributing this to factors such as a slower-than-anticipated overall economic recovery, a lack of chipsets, and disrupted supply chains.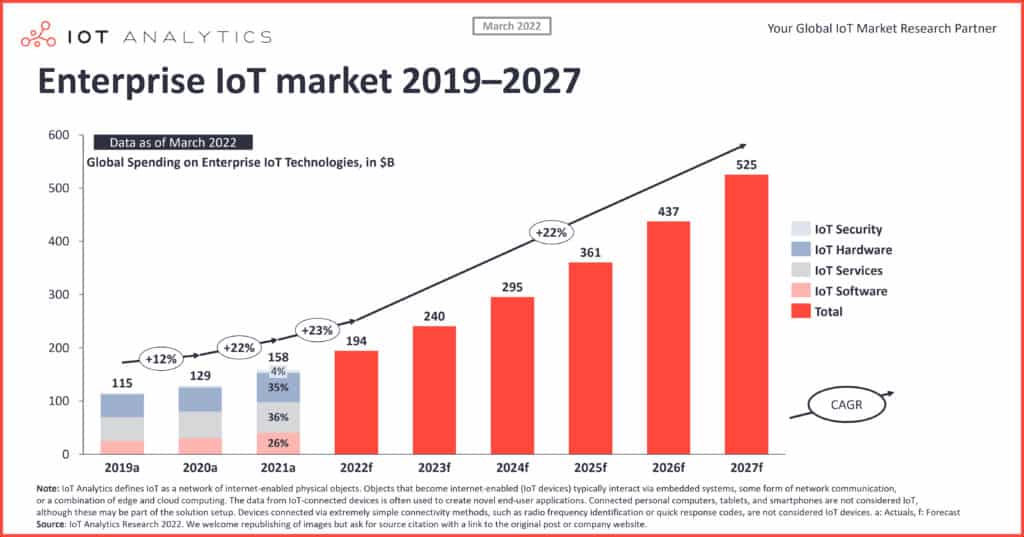 North America was the fastest-growing region in 2021 (+24.1%), and process manufacturing was the fastest-growing segment (+25%).
The researcher forecasts connected IoT devices to reach 14.5 billion globally by the end of 2022. IoT Analytics noted the increasing importance of artificial intelligence in IoT projects. It posits that the infusion of AI into legacy applications and advances in AI hardware will boost the Artificial Intelligence of Things (AIoT) – a US$102.2 billion market opportunity by 2026.
Editor's suggested reading: OREM to deploy AIoT at 82 solar farms in Japan
With connectivity a central tenet of IoT, FutureIoT spoke to Sanjiv Verma, vice president of RUCKUS Networks, APAC, Commscope, for his take on where things are headed for the technology in 2022 and beyond.
What are the top IoT trends we can expect to see in 2022?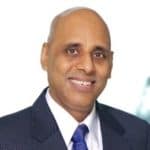 Sanjiv Verma: IoT will continue to skyrocket, with ongoing strong business investments in IoT. Businesses are looking closely at how they can run their operations better – optimizing shipping, for example – and putting sensors in the right places can help with that effort.
AI and machine learning (ML) use cases combined with augmented reality (AR) will grow rapidly in 2022. Facebook announced a name change and is now orienting the whole company toward the AR-driven metaverse. This AR-driven metaverse will lead to the evolution of commercial use cases for everyday business functions like meetings, sales, marketing, and skills training.
The key purpose of IoT is to collect data. We need AI because as you collect more data you need AI to process that data- you can't do it manually anymore (think of facial recognition or contact tracing).
Further developments in AI and machine learning will continue to evolve alongside the expanding metaverse, as more complex solutions are needed to make sense of increasing amounts of data derived from emerging applications
When it comes to enabling the IoT and smart things, everything comes back to data. If you think about all the tiny data points involved in something as simple as a door sensor (when is it open, when is it closed, is it locked or unlocked, who unlocked or locked it) and you multiply that by the number of sensor applications (temperature, occupancy, lighting, water usage, etc.), it's all data that needs to be stored someplace and accessed by an application or user. The infrastructure that makes that work is all in the data centre, where single-mode fibre adoption has accelerated.
Could you share industry-leading use cases and key sectors that are set to benefit from IoT solutions in APAC?
Sanjiv Verma: Key industries where we have seen accelerated adoption of digitized solutions, especially driven by the pandemic, include healthcare, hospitality, and education.
In a physical hospital setting and in remote healthcare services, we are seeing IoT solutions speed up healthcare delivery and build efficiency. For instance, an IoT-based healthcare management system acts as a central platform to manage the registration of patients to assign them wards and beds. In addition, the use of IoT solutions aid hospitals in better allocating resources by monitoring visitors' movements.
IoT projects: CUHK Medical Centre commits to smart tech in healthcare
When it comes to the hospitality sector, hotels and apartment owners can more easily enhance security and convenience for guests and property managers through remote key card management, energy management and other amenities to improve guest satisfaction and build safer experiences.
Hotels will increasingly adopt a broader range of connected sensors, lights, and devices to provide "smarter" facilities management. The management of such smart facilities could take place through a single integrated network platform, which can enable more precise control of essential protocols like guests' experiences and staff operations that are also made possible by IoT solutions.
In the education sector, we are seeing smart buildings play an integral role in smart campuses and enhancing operational efficiencies. On- and off-campus networks, lecture theatres, digital classrooms and libraries are modernizing to provide automated services and real-time information by tapping on IoT solutions, allowing students and faculties to be more time- and resource-efficient.
What are some challenges of enterprise IoT adoption and how can we overcome these hurdles?
Sanjiv Verma: While Asia-Pacific continues to lead the world in demand for IoT solutions - the region is expected to account for 48% of global IoT spending by 2023 - many organisations still face a complex, fragmented ecosystem of connectivity standards and siloed devices and services, that often slowed or stalled IoT deployments that are essential to enabling proper integration of emerging technologies.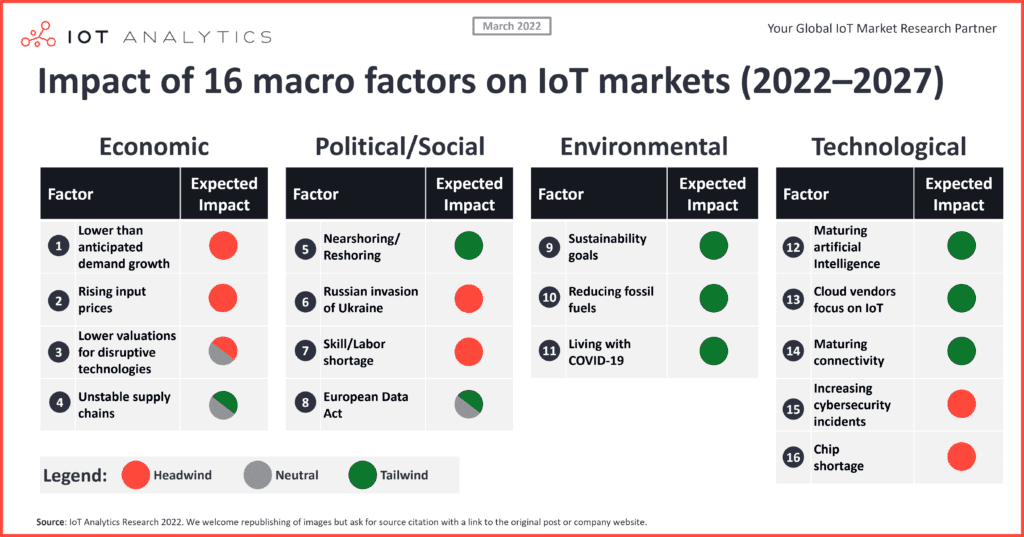 For many verticals, siloed IoT deployment is still prevalent. Such a format offers limited opportunities for infrastructure interoperability and requires redundant network infrastructure, additional security apparatus and extensive integration services to work with enterprise partners across the value chain, who might also employ their own disparate IoT systems and networks.
Enterprise networks are becoming increasingly complex by the day, with numerous endpoint devices, new applications and network protocols involved. Successful enterprises adopting IoT will require a single, multi-standard cloud-based architecture that enables more granular control of both IoT and OT networks to improve efficiency.
This approach prevents companies from deploying unnecessary resources for specific devices, and aggregate and backhaul traffic. Instead, the provisioning, management, and securing of networks are simplified through convergence. Immediate and evolving requirements from increasing network density and applications can also be easily supported as well.