Gateway devices are used in nearly every IoT market. Factors driving the growth of gateways over the next five years include the transition to cellular from fixed line, replacement of 2G/3G gateways, as well as rapid growth in the industrial and infrastructure markets.
ABI Research forecasts that the IoT gateway market will grow to nearly US$48 billion in annual revenues by 2026.
The gateway opportunities
Gateway shipments continue to evolve through communication technology. Thus, ABI Research's updated forecasts reflect gateway replacement from network sunsets and growth in 5G gateways.
"By 2023, 3G gateways will become a minimal share of the market with the 3G gateway install base replaced by Cat-1 gateways. 5G gateway shipments will accelerate in 2026," says Abdullah Haider, IoT network and services analyst at ABI Research. "By 2026, cellular gateway shipments will top 127 million units worldwide, at a CAGR exceeding 23% from 2021 to 2026."
The WAN competition
However, growth is not unimpeded; WAN-connected endpoint devices are playing a more significant role in IoT solutions, lessening the need for gateways.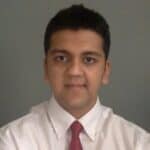 "In critical IoT application segments like patient monitoring, more cellular WAN-connected COPD and PERS devices are replacing the gateway connected short-range wireless devices."

Abdullah Haider
"But gateways are still expected to retain their utility, especially in industrial condition-based monitoring application segments. Short-range wireless (SRW) devices are more practical for indoor deployments," Haider explained.
Finally, the last few years have seen interesting new market developments impacting gateway growth. In the fleet management and home monitoring segments, COVID has helped solidify the role of gateways.
Gateways supported maintenance monitoring applications in fleet management to extend the lifetime of existing transportation vehicles. In in-home monitoring applications, cellular gateways provided connectivity for remote care as healthcare workers could not visit as often as needed.
In contrast, gateway-architected smart home solutions experienced more competition.  Specifically, more voice control front-end devices and smart TVs are including gateway functionality to complement their core services.