The Juniper Research study, Mobility-as-a-Service: Business Models, Vendor Strategies & Market Forecasts 2022-2027, forecasts that Mobility‑as‑a‑Service (MaaS) will generate revenue of $92 billion globally by 2027; up from $20 billion in 2022.
MaaS defined
MaaS is a service through which users are able to plan, book and pay for a variety of types of mobility services, through a joint digital channel. It is a shift away from personally owned modes of transportation services towards mobility provided as a service.
It is achieved through the combination of public transport, e.g., trains and buses, as well as private transport, and micromobility, including bikes and scooters, to get users from one destination to another. Users can pay for the service provided either monthly or pay per trip.
MaaS platforms provide consumer urban transport solutions, such as bus, metro and ride hailing, all integrated into a single platform; enabling users to organise a multi-modal journey through one billing relationship.
Growing by 357% over the period, the main drivers will be the cost and convenience of MaaS solutions and the increased investment into MaaS infrastructure.
The Juniper Research whitepaper, How Incentivisation Can Increase Mobility-as-a-Service Adoption, says MaaS provides an opportunity to offer a multimodal subscription package, which would entail one monthly charge for unlimited use of transport services.
Among the benefits including:
Cost Efficiency: By using a MaaS subscription, users will be able to realise cost savings over their existing forms of travel. For the cost of an existing train season ticket, users will be able to access a multimodal system. This will be a significant driver in itself.
Incentives: As MaaS is intended to improve environmental sustainability, vendors can offer users incentives for changing their behaviours. This can include free miles or discounted subscriptions, which will further enhance the user experience.
Simplicity: By offering access to services via a single payment, the user experience is greatly simplified. Users will not have to check what services they are using, and the allowances involved. This will be a great benefit, particularly for travellers with substantial travel usage such as commuters and business travellers.
Adoption challenges ahead
Juniper Research cautions that for this to work the subscription model will need to establish its value quickly. Users will need to take full advantage of the transport modes included in their packages to justify the significant price tag, compared to the costs associated with traditional public transport. Education will be important.
Another challenge is how to reconcile public transport operation investment and whether they can offer bundled prices.
According to research author Cara Malone posits the idea of an ad hoc model whereby MaaS vendors can offer usage-based pricing models that can be sold on a pay-as-you-go basis. She opines that introducing an ad hoc model will allow users to get familiarised with the benefits of the platform and move to subscription models eventually.
Subscriptions to boost revenue growth
The report predicts that, by 2027, 65% of global MaaS revenue will be generated through subscriptions – for a flat monthly fee, users gain access to a variety of transport services, providing a more cost-effective and convenient transit proposition.
However, the report anticipates that the current use of an ad hoc charging model will continue to be crucial in fostering consumer trust; enabling potential users to trial MaaS journeys for a one-off fee. Ad hoc models enable users to pay for a single journey, rather than committing to an ongoing subscription.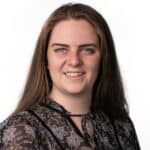 Malone added that the ability to pay for a single journey in an app, despite leveraging multiple modes of transport, will create substantial cost savings for users, in comparison to individual transit services.
"MaaS platforms must promote these savings to attract users away from established transport services and towards subscription plans for MaaS services."

Cara Malone
The data challenge
All operators within the MaaS space must be willing to share the data they collect in order to support other actors within the MaaS ecosystem.
The access to travel in aggregated and anonymised form is essential to MaaS providers' ability to offer up-to-date travel information and a variety of modes, tailored to each user.
Juniper Research stressed that it is key for vendors to take into consideration the fact that data is used in every phase of a user's journey, from planning to getting real-time updates whilst travelling. Therefore, it is important that the data collected from them is anonymised and stored correctly in line with regulations, as well as to increase the public's support.
Access to travel data is important to other actors in a MaaS ecosystem. MaaS providers and local authorities should also be willing to share their data with transport operators so that they can better understand travel demand and gaps in their services, as well as customer preferences, which in turn will enable them to improve their own services. Acts like GDPR (General Data Protection Regulations) in the UK ensure that individuals' personal information is kept secure and never shared.
Driving MaaS beyond 2022
As urban populations increase over the next five years, transit planning authorities must consider the potential of a MaaS solution to ease congestion and reduce pollution from private vehicles.
The report urges transit planning authorities to take a holistic approach to urban mobility by integrating MaaS into the wider smart city ecosystem to leverage real-time data from smart city sensors and maximise reductions in congestion and pollution.